By Wilnard Bacelonia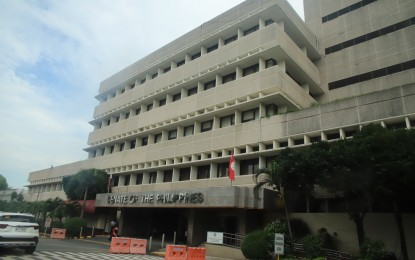 MANILA – Senators Grace Poe and Sherwin Gatchalian said Thursday the Marcos administration could pursue the "Build Better More" infrastructure program without official development assistance (ODA) from China.
This was after the Department of Finance sent a letter to Chinese Ambassador Huang Xilian, saying that the Philippine government is pulling out its request for ODA allotted for the PHP83-billion Mindanao Railway Project Phase 1.
"The withdrawal of the official development assistance from China for a railway project should not derail the implementation of our infrastructure programs," Poe said in a statement.
She pointed out that in the past years, Chinese banks kept the Philippine government "in suspended animation" with delays in the country's loan applications, putting in limbo several government projects.
"While appearing attractive, the loans are not exactly that benevolent as they come with hefty interest rates and other strings that could be detrimental to the country in the long term," Poe said.
She noted that it is high time for the Philippine government to explore ODAs from other countries and seek available funding options from multilateral institutions and international assistance agencies "that can deliver the goods."
"A strategic move would also be to tap the private sector, which holds the potential of accelerating infrastructure development and bringing innovative and efficient services," Poe added.
Gatchalian likewise cited the issues in feasibility and financing charges of Chinese ODAs, which are "much higher" than other countries extending ODA to the Philippines.
"So, the bottom line here, it's going to be much more costly to us compared to other ODAs. So, in other words, the feasibility of these projects will also be affected, and we'll be paying for this. We have to remember ODAs are still considered loans even though they are concessionary in nature, but they're still considered loans and the taxpayers will pay for it," he said in an interview with ANC.
Besides the Mindanao Railway Project Phase 1, the Philippine government is also exploring other options for financing the supposedly Chinese-funded Philippine National Railways South Long-Haul Project. (PNA)