LeBron James doesn't regret his decision to go to Miami, but he does somewhat regret "The Decision."
James was highly criticized for the hour-long ESPN special, the show that featured his choice to leave the Cavaliers and join the Heat back in July.
James did not go into specific detail into what he would have changed. But from the sound of it, James would have gone a different route.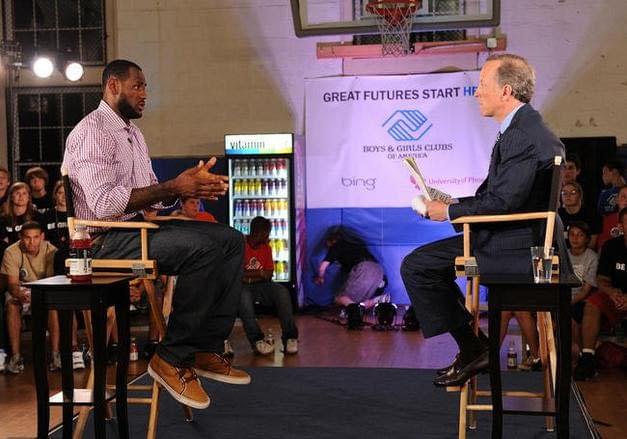 "If I had to go back on it, I probably would do it a little bit different," James said to reporters on Sunday in New Jersey before his Heat played the Nets. "But I'm happy with the decision I made. There's always going to be a misunderstanding. I don't know what I would [have done], but I definitely would have changed it."
James also admitted that the Heat were always his first love.
"Not really," James said, when asked if he came close to signing with another team. "It was some meetings that were better than others. But at the end of the day, this was the team I felt like I had the best opportunity to win for a long period of time. I didn't have a list, one through six or one through five, whatever the case was."
Through three games, James have averaged 20.7 points per game, 5.3 rebounds, and 5.7 assists.
The Heat trounced the Nets on Sunday, 101-78.