By Leonel Abasola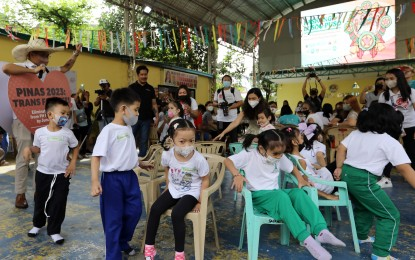 MANILA – Local government units (LGUs) should be heavily involved in early childhood care and development (ECCD) programs because they are in a better position to implement those.
LGUs have the facilities and resources for the implementation of ECCD programs and must be accountable if they can't carry out their mandates, according to Senator Sherwin Gatchalian on Tuesday.
Gatchalian said the country's ECCD system should identify and support children, their parents, or parent substitutes, and create plantilla positions for child development workers and child development teachers.
"The quality of ECCD services is highly dependent on the financial and budget framework, resources, and political will of the LGU," he said in a news release.
The Philippine Statistics Authority estimates that there will be 11.1 million children aged 0 to 4 by July.
Gatchalian has asked the ECCD Council to submit to the Second Congressional Commission on Education (EDCOM II) its proposed reforms to improve governance and the operational structure of the National ECCD System.
"If we don't change the law, the structure, the governance, we will never achieve universal coverage and produce high-quality child-development teachers and workers, because all of these are in the hands of local government units," Gatchalian said.
Gatchalian had already filed the Basic Education and Early Childhood Education Alignment Act which seeks to address challenges hounding the implementation of ECCD programs.
The measure also seeks the creation of ECCD divisions in cities and municipalities, which shall be under the administrative supervision of the mayor. (With a report from Leonel Abasola/PNA)