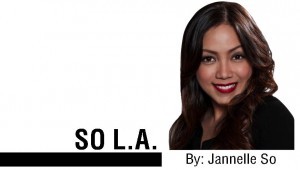 It was the outcome boxing fans were hoping to see; although not from the man many were expecting it come from. The much-anticipated fourth battle between champions Manny Pacquaio and Juan Manuel Marquez ended in the most convincing way – a knockout… not from Pacquiao; but from Marquez who shocked the world.
"Nasa fight pala ako…. At talo," Pacquiao said with a smile when asked about the first thing that came to his mind as soon as he regained consciousness from being knocked out. (I'm in a fight and I lost.)
The world champion and Congressman from the Philippines came out looking good in the first two rounds – moving a lot, being aggressive and connecting – which was the game plan he practiced in training and the performance he promised his fans.
Then came the knockdown in the third round, delivered by Marquez who hit Pacquiao with a hard left.
But Pacquiao not only recovered; he also went on to dominate in the succeeding rounds,  unleashing a barrage of combinations that hurt Marquez who was by then already having a hard time breathing because of a broken nose; and also difficulty in seeing, caused by bleeding.
But as Pacquiao pummeled his way, trying to knock his opponent out within the last few seconds in the sixth, the slick counter-puncher did what he did best – released a counter punch that knocked the 8-division world champion, sending Pacquiao face and body flat on the canvass… out cold for about a minute. And as fans tried to recover from the shock, Marquez was announced winner of the fight that was over in six rounds.
"Wala akong pinagsisihan. Ginawa ko lahat nang tama, Sinunod ko lahat. Na-lucky punch tayo," Pacquiao said in an interview before he left for the Philippines. (I don't regret anything. I did all the right things. I followed everything. I just got hit by a lucky punch.)
"It wasn't a lucky punch because Marquez worked hard in training to practice that," Steve Kim of maxboxing.com said, in an interview on "Kababayan LA." The boxing columnist had always maintained that in his scorecards, Marquez won at least two of the last fights. But he admitted that while he was expecting Marquez to win; he did not expect the explosive knockout to come like that.
"It's definitely a shocking ending," said ESPN's Dan Rafael at the post-fight press conference in Las Vegas where a jubilant Marquez faced the media and cried victory and vindication.
After many long years and three hard fought battles against the Pacman, the Dinamita has always cried foul and robbery. On Saturday night, however, he was the clear victor and got his wish for the referee to raise his hand as the winner.
"I'm very happy. I dedicate this to all the Mexican people and to my family. I'm very happy. I just want to go home to Mexico and celebrate," he said.
But even as he skipped the press conference for routine checkup, Pacquiao was in the minds of the press and media people who have grown to love the champion through the years. And the question in everybody's mind was: Where does Pacquaio go from here?
There are differing opinions about this. Some fans think that the Pinoy boxing hero has nothing left to prove and perhaps it's time to hang the gloves. Analysts like Rafael and Kim agree, saying, Pacquiao has already made a mark in boxing, a mark that will be difficult to duplicate or surpass, having won titles in eight different divisions.
Pacquiao's wife, Jinkee and mother, Mommy D, have also publicly called on the boxer to retire. But ultimately, it's going to be the champ's decision.
"Ito ang buhay ko. Ito ang trabaho ko. Lalaban ako hangga't kayo ko at kaya ko pa naman," he said. (This is my life. This is my job. I will fight as long as I can and I still can.)
With his demeanor and words after the loss, the champion has also clearly shown the world that he can handle defeat, even though it's been a while since he found himself in this position.
"Sa laban, hindi laging panalo. Minsan may talo; at pag nangyari 'yun, dapat tanggapin din natin nang maluwag sa ating kalooban," he said. (In fights, we can't always win. Sometimes we lose; and when that happens, we should accept it.)
Nonetheless, Pacquiao also made this promise to his followers:
"We will rise again."
All the interviews aired on "Kababayan LA." If you missed any of the segments, including the post-fight special, log on to www.youtube.com/kababayanla18.
Jannelle So is Host/Producer of "Kababayan LA" that airs daily at 4:30pm on KSCITV-LA18. Catch previous programs at www.youtube.com/kababayanla18. Like her on Facebook: www.facebook.com/JannelleSoOFFICIAL. Follow her on Twitter: www.twitter.com/JannelleSo. 
Read more on So LA by Jannelle So
Check out other Weekend Balita columnists
Read more about Manny Pacquiao