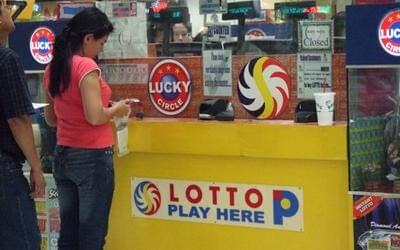 MANILA, November 29, 2010 (AFP) – Millions of people across the impoverished Philippines converged on state-sanctioned lottery outlets Monday hoping to win the country's biggest ever jackpot prize.
Some punters skipped breakfast to be the first in the queue for a chance to win the 730 million pesos (16.5 million dollars) on offer. Others brought along their young children to help fill out multiple lottery cards.
While the Philippine Charity Sweepstakes Office says the odds of winning are one-in-29 million, taking a chance was proving irresistible in a country where a third of the population live on less than a dollar a day.
"Who knows, I might just get lucky. And if I did, no one in my family will ever work for anyone ever again," said Melodia Castor, a pregnant 28-year-old maid who took the day off to bet at a lottery outlet south of Manila.
Castor's husband works as an occasional driver in their agricultural hometown, and she is forced to labour in the capital to augment their joint monthly income of about 100 dollars.
"I have also pledged to give part of the winnings to my local church and my neighbours if I win," Castor said, after spending 500 pesos (about 12 dollars) for lottery cards.
The 6/55 Grand Lottery draw for Monday evening has also attracted the well-off and government officials, according to local press reports.
"It's too good to pass off. No one won in the previous two draws and somebody's bound to win soon," said Martin Laudemer Angeles, 30, an executive with a multinational company.
"It's a free country. Anyone can bet. I need the money as much as anyone else."
The sweepstakes office, which operates the lottery, said Monday's prize would be the biggest ever collected, with the previous record occurring in February last year when two people split a pot of 347 million pesos.
It is however also the most difficult to win so far, with people having to choose six combinations between the numbers one and 55. Statistically, this means the chances of winning are one in 28.98 million.
The influential Roman Catholic church, which frowns on gambling, ironically has kept mum over the lottery — it too is expected to get a windfall because the sweeptakes office is among its biggest charitable donors.