By Raymond Carl Dela Cruz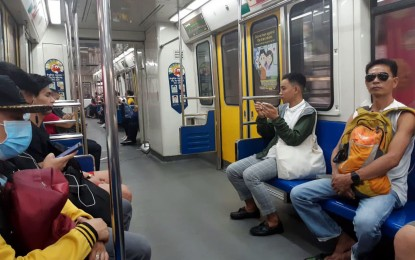 MANILA – The first phase of the 11.7-kilometer (km) Light Rail Transit Line 1 (LRT-1) Cavite Extension Project is nearing completion, according to the Light Rail Manila Corporation (LRMC), the private operator of LRT-1.
In a statement on Friday, the LRMC said the progress rate for the project has reached 82.7 percent as of March 2023, for both civil and rail system works since it started the construction in September 2019.
"The viaduct was completed in February 2022, while the ongoing station construction includes architectural, mechanical, electrical, plumbing, fire protection, and safety works. In terms of the rail system, trackwork, and overhead catenary system installation are almost complete," it said.
The first phase covers 7 km of the 11-km extension, including five new stations: Redemptorist Station (56 percent complete), MIA Station (61 percent complete), Asia World (51 percent complete), Ninoy Aquino Station (55 percent complete), and Dr. Santos Station (60 percent complete).
LRMC president and CEO Juan Alfonso said all civil and equipment installation works for the project are slated to be completed this year, with a focus on commissioning the entire project's rail line by next year.
"We are optimistic that we can start commercial operations of Phase 1 by the fourth quarter of 2024 as we continue to achieve milestones with our team," Alfonso said.
To date, the LRMC has invested over PHP30 billion in capital improvement projects to upgrade the existing systems of the LRT-1 and for the construction of the Cavite extension since the operator took over the rail line in 2015.
The LRT-1 Cavite Extension project, a public-private partnership venture that aims to add an 11.7-kilometer Baclaran-Bacoor, Cavite segment to the current 18.1-kilometer train line, will have eight stations.
The new stretch is expected to service up to 800,000 passengers per day and cut down travel time from Pasay City to Cavite from an hour and a half to just 25 to 30 minutes.
The remaining stations between Las Piñas and Niog are scheduled to become fully operational by 2027. (PNA)