By Raymond Carl Dela Cruz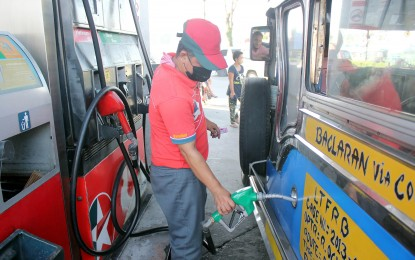 MANILA – The Land Transportation Franchising and Regulatory Board (LTFRB) on Monday said it is looking into the proposed PHP2 minimum fare increase for public utility jeepneys (PUJ) proposed by several public transport groups due to the continued increase in fuel prices.
In a statement, LTFRB chair Teofilo Guadiz III recognized the right of PUJ operators and drivers to propose a fare increase, saying it will be studied to determine whether the fare hike has merit.
"[Many] factors should have to be carefully studied, reviewed and validated by the Board before we can allow any fare hikes. We understand the urgency of the situation," Guadiz said.
On Friday, the Liga ng Transportasyon at Operators sa Pilipinas (LTOP), Stop and Go Transport Coalition Incorporated (Stop & Go), and Federation of Jeepney Operators and Drivers Association of the Philippines (FEJODAP) formally petitioned the LTFRB for the price hike in PUJs.
The Pagkakaisa ng mga Samahan ng Tsuper at Operators Nationwide (PISTON), another group that signed the petition, clarified it does not seek a fare hike and is instead looking to have the government control gas prices by suspending the excise tax and value-added tax on petroleum products, as well as scrapping the Oil Deregulation Law.
Another big-time oil price increase would take effect on Tuesday, as firms would hike gasoline prices by PHP1.90 per liter and diesel by PHP1.50 per liter –the fifth consecutive week of price hikes.
Data from the Department of Energy (DOE) as of Aug. 8 showed that gasoline prices in Metro Manila ranged from PHP57.09 to PHP79.71 per liter, diesel prices from PHP57.60 to PHP80.60 per liter, while kerosene prices range from PHP73.45 to PHP86.10 per liter. (PNA)