By John Rey Saavedra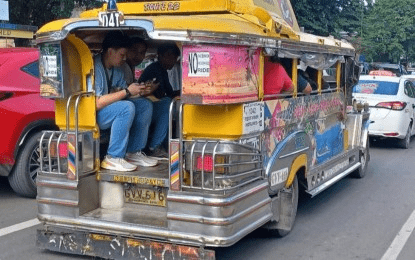 CEBU CITY – Passengers who are victims of harassment while riding public utility vehicles can now report to the Land Transportation Franchising and Regulatory Board (LTFRB)-Central Visayas office, an official said Monday.
Eduardo Montealto Jr. said his office issued Memorandum Circular No. 2023-016 that intensifies the LTFRB's information drive on the Republic Act 11313 or the Safe Spaces Act of 2018.
This law covers all forms of gender-based sexual harassment committed in public places, educational or training institutions, workplaces, and online.
Montealto said youth groups, school campuses, and workplaces will be tapped for information dissemination on the crackdown against sexual and other forms of harassment in public transportation.
"We need the cooperation of the passengers, especially the women and the youth who may become the vulnerable sector who should report to LTFRB gender-based sexual harassment they experienced while riding modern and traditional jeepneys, taxis, buses, etc.," he told the Philippine News Agency in an interview.
In the memorandum, drivers and passengers can report any forms of harassment such as swearing, catcalling, wolf-whistling, and other misogynistic, transphobic, homophobic, or sexist remarks done in public utility vehicles.
Montealso said the office would not hesitate to issue show cause orders to drivers who would not implement the memorandum circular.
Drivers and operators who violate the circular will be fined PHP5,000 to PHP15,000 or may face possible suspension of franchise or even revocation of license, depending on the gravity of the offense.
The circular, he said, also has a provision that directs law enforcement agencies, like the Philippine National Police, to help LTFRB implement the Safe Spaces law in public transportation.
He said even before the launch of the anti-harassment campaign, his office had issued a show cause order against a driver and operator of a taxi unit who harassed a member of the LGBTQ community in Cebu and was ultimately slapped with a PHP5,000 fine.
Employees of the LTFRB signed a pledge of commitment during the agency's launch of its anti-harassment campaign in public transport at the LTFRB central office in Quezon City on Sept. 22. (PNA)