By Raymond Carl Dela Cruz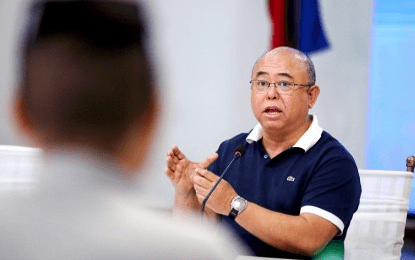 MANILA – Land Transportation Office (LTO) chief Assistant Secretary Vigor Mendoza II on Tuesday ordered regional offices to fast-track the transition into online transactions to eliminate both corruption and "fixers".
In a statement, Mendoza said the goal is to have all vehicle registration and license application transactions done on LTO's online platform.
"Ito'y ipapa-double time natin within the regions para mas mapalawak na ang mga motorista na hindi kailangang i-renew ang registration ng kanilang mga sasakyan ng face-to-face (We're asking them to work on this double-time so we have more motorists that don't have to renew their vehicles face-to-face)," he said.
Driver's licenses and vehicle registrations can be sent via courier, eliminating the need to visit an LTO office in person, he added.
Once the system is fully online, Mendoza said it would solve the LTO's long-standing problem with fixers or individuals who offer to process LTO applications for a fee to avoid hassle.
The LTO's online portal, the Land Transportation Management System, can be found by visiting https://portal.lto.gov.ph/.
To date, the website allows users to log in to their personal account and view a digital copy of their driver's license, a list of their violations, educational materials for student drivers, as well as other transactions. (PNA)