By Ferdinand Patinio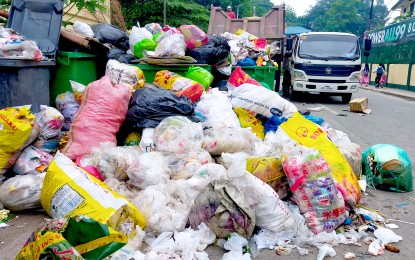 MANILA – A total of 87 truckloads or 229 metric tons of garbage were collected during the Undas period, the Manila City government reported on Thursday.
Based on the data provided by Atty. Princess Abante, spokesperson of Manila Mayor Honey Lacuña Pangan, the garbage collected from Oct. 28 to Nov. 1 has increased compared to the trash collected from the previous year.
For Nov. 21 alone, the garbage collected at the Manila North Cemetery was 12 truckloads, or equivalent to 38 metric tons.
On the other hand, a total of 8 truckloads, weighing 18 metric tons were collected from the Manila South Cemetery.
In 2022, a total of 62 truckloads or 148 metric tons of garbage were collected.
The number represents Manila North Cemetery with 34 truckloads or 88 metric tons, while Manila South Cemetery with 28 truckloads or 60 metric tons.
Earlier, the Manila city government reminded those who will visit their dearly departed in cemeteries to properly dispose off their trash and observe cleanliness. (PNA)