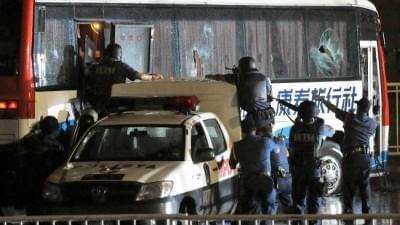 HONG KONG, December 16, 2010 (AFP) – Manila will pay compensation to the families of eight Hong Kong tourists killed during a botched hostage rescue in the Philippine capital, the country's tourism secretary said Thursday.
Alberto Lim, who was on a "goodwill mission" to Hong Kong to repair frosty diplomatic relations, told reporters that a "token of solidarity" would be paid to the victims' families and those injured during the bus hijacking in August.
He declined to say how much compensation would be paid.
Disgraced policeman Rolando Mendoza, who commandeered the coach in an ill-fated bid to get his job back, was also killed during the incident's bloody conclusion.
Philippine President Benigno Aquino has previously said compensation was being considered after a failed rescue operation, played out on live television around the globe, was blamed for the deaths.
"Over the tragic incident, the loss of innocent lives is deeply regretted," Lim told reporters after meeting with senior Hong Kong officials Thursday.
"No amount of words would ever be enough to ease the pain and repair the shattered lives of the families of the victims," he added.
Lim also said he had briefed Hong Kong Chief Executive Donald Tsang on new security measures, including beefed-up policing in popular tourist destinations in Manila and across the island nation.
Hong Kong's security chief Ambrose Lee Thursday said the city would consider lowering a travel warning on the Philippines, but declined to give a timeline.
"If we feel it is still very dangerous for Hong Kong people to travel there, we would not lower it," he said.
Hong Kong lashed out at Manila's handling of the crisis and a post-hijacking investigation, later saying it would hold its own public inquest in February.
Manila's mayor Alfredo Lim and five police officers, including the gunman's brother, are facing administrative sanctions over the incident. The brother is also facing criminal charges, including disobedience and criminal intent.