By Lam Setterfield
Eight-division king Manny Pacquiao will fight on May 7, rather than, April 16, in an HBO pay per view televised bout from Las Vegas, the fighter's adviser, Michael Koncz, told FanHouse on Tuesday.
The story was first reported by BoxingScene.com.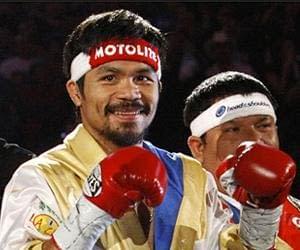 "That's confirmed. We did confirm that last night. We will fight in Las Vegas on May 7 because we have had communications with the cable networks, and they've assured us a better time slot," said Koncz, who, with Top Rank Promotions CEO, Bob Arum, has indicated to FanHouse that Pacquiao's likely rival will be five-time titlist "Sugar" Shane Mosley.
"There are too many other things going on in April. Wrestlemania. There is the UFC. There are too many other shows," said Koncz, who is in the Philippines meeting with Pacquiao and Arum. "For economic reasons, they've assured us that they won't load up in May, so we will have a better return on the pay per view."
On Dec. 2, Nevada State Athletic Commission director, Keith Kizer, told FanHouse that Arum had spoken to him concerning a potential fight date of April 16 for Pacquiao at the MGM Grand Hotel "against somebody," adding, "but they don't know who yet."
Koncz told FanHouse that the MGM still is the major consideration, although it is not necessarily the guaranteed site.
"I'm assuming that it will be at the MGM, but all that we've talked about is having it in Las Vegas. Which casino, I don't know, but that's definitely confirmed, that we're moving the date," said Koncz.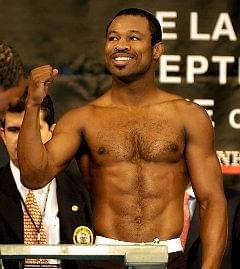 "Because we had a brief, private meeting last night – Manny, myself and Bob Arum, after dinner," said Koncz. "And we confirmed that the fight's going to be on May 7, and that it's going to be in Las Vegas."
After twice staging bouts for Pacquiao (52-3-2, 38 knockouts) at The Dallas Cowboys Stadium, Arum is returning the Filipino congressman to return to Las Vegas for what would be his 12th fight there.
In March, Pacquiao defended his WBO welterweight (147 pounds) title by unanimous decision over Joshua Clottey in the first-ever fight to be held at The Dallas Cowboys Stadium.
On Nov. 13, Pacquiao returned to the Cowboys Stadium, where he won the WBC's vacant junior middleweight (154 pounds) crown with a unanimous decision over ex-champion Antonio Margarito (38-7, 27 KOs).
In victory over Margarito, Pacquiao earned his eighth title in as many different weight classes, and his 13th straight win with eight knockouts during that run. Prior to going to Texas, Pacquiao had won six straight fights in Las Vegas, with the last four being by knockout.
Pacquiao is 9-1-1, with seven knockouts overall in Las Vegas, and, 4-1-1 at MGM, where he debuted in the gambling city with a June, 2001, sixth-round stoppage of South Africa's Lehlohono Ledwaba for the IBF super bantamweight (122 pounds) belt.
Also at the MGM, Pacquiao has stopped Oscar De La Hoya in the eighth round, Ricky Hatton in the second, Miguel Cotto in the 12th, and battled to a draw with Juan Manuel Marquez while losing a unanimous decision there to Erik Morales.
At the Thomas and Mack in Las Vegas, Pacquiao has stopped Morales in three, and, 10 rounds. At the Mandalay Bay Hotel in Las Vegas, Pacquiao has earned a split-decision over Marquez, a decision over Marco Antonio Barrera, and a ninth-round knockout of David Diaz.
Aside from six-time champion Floyd Mayweather (41-0, 25 KOs), with whom negotiations for a fight with Pacquiao have twice reached an impasse, Arum told FanHouse that his top choices for Pacquiao's opponnents were Mosley (46-6-1, 39 KOs), WBO and WBA lightweight (135 pounds) king Marquez (51-5-1, 38 KOs) and WBC welterweight belt-holder Andre Berto (27-0, 21 KOs).
Arum left for the Philippines on Sunday to present the three proposals to Pacquiao and Koncz for consideration, with a decision expected to be made no later than Dec. 19. Arum turned 79 on Dec. 8, and Pacquiao turns 32 on Dec. 17.
The 39-year-old Mosley (pictured above) told FanHouse on Monday that he believed that he would be next against Pacquiao, and both Arum and Koncz have indicated that they would suggest Mosley to Pacquiao as his most beneficial adversary, economically.