MANILA, Mar 25 (Mabuhay) – International acoustic singer Marie Digby is joining the local music scene.
Digby, who was linked to hunk actor-singer Sam Milby, is the newest member of musical variety show "ASAP Rocks." She will also do a recording under ABS-CBN Star Records.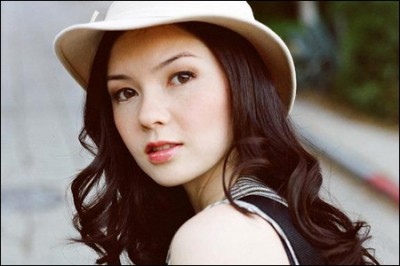 Digby disclosed that she would love to do a duet with KC Concepcion and Milby.
Digby is also open to doing hosting job, citing her experience as an emcee of beauty pageant Miss Earth 2010 in Vietnam. She, however, said that her top priority is her music.
As for acting, she said, "I don't know if I can act."
Digby on Wednesday night performed during the welcome reception held for the 40 Binibining Pilipinas candidates. The event was attended by ABS-CBN bosses led by chairman and chief executive officer Eugenio Lopez III and president Charo Santos-Concio.
When asked about her impression of the candidates, Digby said: "The girls are lovely. They're not only beautiful but they have so much personality and I've gotten the chance to speak with some of them. And I think this year, it would be tough to pick a winner."
Binibining Pilipinas Charities Inc. president Stella Marquez-Araneta, designer Pitoy Moreno and beauty queens Miriam Quiambao, Venus Raj and Krista Kleiner were also present during the welcome reception.
The coronation night of Binibining Pilipinas 2011 will be held on April 10 at the Araneta Coliseum, and it will be aired live on ABS-CBN.
Japan aid
From Japan, Digby is moving here to grab the opportunity "to work and then give back" to the quake and tsunami-hit country. Although she is miles away from Japan, the singer, who became popular on YouTube via her own version of Rihanna's "Umbrella," vowed to help through her music.
"My goal in coming here in Manila is not just to make music and meet my friends, itís about what I can do to help Japan," she said.
Her parents are also coming here from Tokyo to "visit me and make sure I'm okay and I'm settled. And also they want to get out of Japan as well."
"I'll be honest I'm concerned about my friends and family in Japan because they're scared of radiation and nuclear plant. My parents are still in Japan so they'll be coming here in Manila," she added.
Digby and her mom were inside an elevator when a 9-magnitude earthquake struck Japan. She said they were lucky to be in a secure building when it happened. (MNS)