Part Two: Ladies Under 40
Nine out of ten girls get their first make-up and style "training" from their mothers or a big sister. In some rare cases they get it from their brothers or those fun weekend sleep-overs at Becky's house. Either way, not many of you ever visit a professional or update your look every season – or at least every couple of years. So, not only may your look be too old for you, but it may be late and out-dated as well.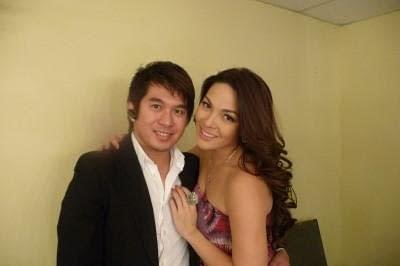 This is Part Two, my candid advice for the ladies from age 16 to 40. For women, that is the most exciting time of your life – when it comes to self-discovery; which includes your individual style. From Sweet Sixteen, whether you like it or not, womanhood is here. Then comes college, career, wifehood and motherhood. And now, especially here in Los Angeles and all over Manila, the 'Beautiful Woman' in! Today, women are healthier, more educated, gainfully employed, even celebrities. Gone are the days of living your life in the house, Suzy Homemaker is just a myth. I am a master at The Personal Make-Over, but I realize that everyone can't stop by the shop, so here are a few tips that can get you thinking like your own Personal Stylist.
1. Natural is the new sexy. No matter what your age or skin color, an effortless natural 'look' that shows off your God given features will be a hit and is ideal for every day wear.
2. Don't over color. The truth is, every race has different shades and styles of make-up that will complement their look. Every lady can't – or shouldn't – have 'Rosie Cheeks' or 'Luscious Lips'. Today, ethnicity is in and so there's no reason to try to look western if you're not.
3. Age appropriate. From your choice of earrings to your shade of lipstick, keep it real. Unless you're rockin' that 'Retro Marilyn' look, bright red lips don't work if you're too young – or too old. If you're young, go for 'cute and innocent', if you're in your 20's go for a 'trendy look' and if you're in your 30's, an 'easy professional' look is a safe choice.
4. In my opinion, you shouldn't arch your little girls eyebrows until she's 16-years old, and the first time should definitely be by a professional. A growing trend is the Sweet 16 Make-Over that precedes the Sweet 16 Party. That's a great way for parents to transition their daughters for college and the job-world. A great make-over can boost a little girls' appearance, confidence and insure that she won't hit the world looking like page from Marie Claire magazine.
5. Have fun! Ladies, you don't wear the same clothes every day, nor do you wear that clubbin' outfit to the gym. So why would you wear the same make-up style and colors every day? Have fun with your looks (plural), easy-natural one day, old movie star the next and throw in a sexy chic over the weekend.
6. Pilipinas. My final tip is specifically for the beautiful ladies of the Philippines. Unlike Caucasian, Chinese, or pale-skinned girls, Pilipinas you don't need bright colored make-up. Hint: Pale-skinned ladies add color to enhance their shade. You already have color, so embrace it.
Thank you Balita for giving me the opportunity to help you to achieve that Beautiful YOU! Remember, make beauty choices that are current, healthy and all about YOU. If you would like a make-over or just a one-on-one with me or one of my Beauty Experts, I'd love to know. Next time, Just Ask Marlou… Your questions…my answers.
Marlou Colina was born in Cebu, Philippines and is an award winning, celebrity stylist. He has just launched his new make-up line and we are proud to have his insights here in Balita every other week. You can get more tips from Marlou at www.MarlouColina.com or by visiting his flagship salon Long Beach, California at 3848 Atlantic Avenue, Suite 1, 90807. Appointments are available from 10 a.m. to 7 p.m. Tuesday thru Saturday.