By Leonel Abasola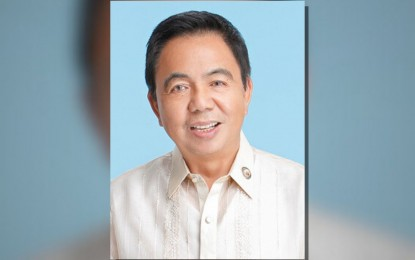 MANILA – The Metropolitan Manila Development Authority (MMDA) mourns the death of its former chair, Bayani Fernando who died Friday at a hospital in Quezon City at age 77.
In a statement, the MMDA said it is "deeply saddened and shocked" about the news of Fernando's passing.
Fernando served as MMDA chair from June 5, 2002 until Nov. 25, 2009, during the administration of former president and now Pampanga Rep. Gloria Macapagal Arroyo.
Before his MMDA stint, Fernando served as Marikina City mayor from 1992 to 2001, transforming the once sleepy town into a multi-awarded, model city in the metropolis, and representative of its first district from 2016 to 2022.
As a public servant, his tagline was, "BF gets it done."
"A mechanical engineer by profession, Chairman Fernando used scientific and practical approaches in his quest to solve the problems of Metro Manila," the statement read. "A man of few words, Fernando is known to be a workaholic and a disciplinarian among MMDA employees."
Fernando was the person behind the rapid bus lanes and the "Metro Gwapo" campaign, transforming the National Capital Region into a livable metropolis.
"Thank you very much for your contributions. Rest now, Sir, for you already got the job done," the MMDA said. (PNA)