By Priam Nepomuceno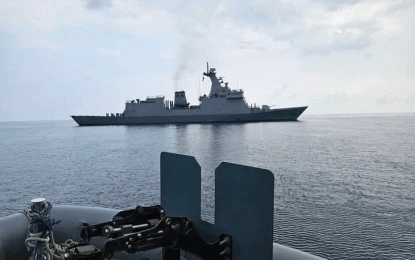 MANILA – The Philippine Navy (PN) on Thursday said the missile frigate, BRP Antonio Luna (FF-151), had recently launched another maritime patrol in the West Philippine Sea (WPS).
In a Facebook post, the PN said Western Command (Wescom) chief Vice Adm. Alberto Carlos also joined patrol and inspected the Philippine-occupied islands of Pagasa, Parola, Likas, and Lawak on Sept. 22 to 24.
It added that naval and air patrols are done frequently in the WPS to monitor incursions of foreign vessels and other encroachment.
However, patrol intervals are not announced for security reasons.
Carlos lauded the troops manning these remote islands in performing their duties despite their challenging circumstances
"Your dedication and commitment are truly commendable, embodying the strength and resolve of our nation," he added.
Carlos also commended these military personnel for their "unwavering resilience and sacrifices in defending the country's national interest and protecting its people" and assured them of adequate supplies to allow them to do their duties more effectively. (PNA)