By Ivan Stewart Saldajeno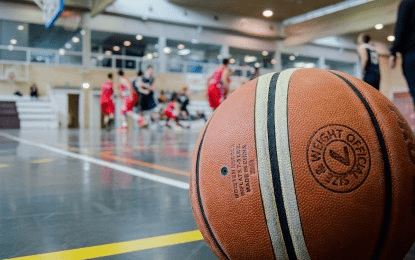 MANILA – The National Basketball Training Center (NBTC) unveiled a new road that top high school and under-19 club teams would have to undergo to ensure better competition in the years to come.
NBTC program director Eric Altamirano announced on Thursday night that regional championships in four key cities will take place starting in 2024.
Altamirano said it is high time to have a national finals-like intensity already happening on the regional stage.
"It's about time we expand the glory of the National Finals to the regions. This is the NBTC's way of upping the ante as we aim to discover more Filipino talents from the provinces," Altamirano said during the press launch of the regionals at the SM Mall of Asia Arena in Pasay, which will once again host the NBTC National Finals on March 18-24, 2024.
It was also announced that Laoag will host the first regional championship leg, the North Luzon regionals, on Jan. 18-21 at the Centennial Arena.
No less than Ilocos Norte governor Matthew Manotoc announced the news.
"We're honored to be the first to kick off the NBTC RCs and we're excited to unearth the best young talents from North Luzon," said Manotoc, the son of legendary coach Tommy.
Action will then shift to the Sarangani Sports Training Center in Alabel for the Mindanao regionals from Feb. 1 to 4.
Cebu City will then host the Visayas regionals on Feb. 15-18 at the Cebu City Coliseum, while South Luzon will hold its regional championship from Feb. 29 to March 3 at the Batangas City Sports Coliseum.
Sixty-eight teams that will rule the local city qualifiers, which are already ongoing as of posting, will make it to the regional championships, where only four spots from each region are at stake for the national finals, where they take on some of the top teams in Metro Manila and invited foreign clubs.
Some regional championship games will be streamed live on the Smart Sports and NBTC Facebook pages as well as the Smart Live Stream app. (PNA)