By Priam Nepomuceno
MANILA – The National Disaster Risk Reduction and Management Council (NDRRMC) has expressed its appreciation to all countries that extended help to the Philippines in containing the oil spill off Oriental Mindoro waters.
"We are grateful for all the support from the other countries in addressing this emergency. We hope that along with these international assistance, the integrated response between government agencies and the local government units will enable us to accelerate the effort to contain the leakage and mitigate the impacts of the oil spill," NDRRMC executive director and Office of Civil Defense administrator, Undersecretary Ariel Nepomuceno, said in a statement over the weekend.
Countries who provided technical assistance and supplies in containing the oil spill caused by the Feb. 28 sinking of M/T Princess Empress include Japan, France, the United Kingdom, United States and South Korea.
In support of the oil spill management, representatives from the Korean Coast Guard visited on March 31 the unified incident command post at Capitol Building, Calapan City to discuss with incident commander and Philippine Coast Guard (PCG) Commodore Geronimo Tuvilla the approaches to improve response operations.
He also said the Pacific Valkyrie, an anchor handling vessel under contract from the US, arrived at Subic Bay, Zambales on March 28.
The US vessel, carrying a remotely-operated vehicle (ROV) that will conduct a video and sonar survey of the capsized M/T Princess Empress, will bolster oil spill management operations.
"The survey will provide additional situational data on the shipwreck, which will be the basis in determining solutions to address the incident," he added.
Ramping up the ongoing oil spill response operations in Oriental Mindoro, the PCG along with the crew of the Shin Nichi Maru, a Japanese dynamic positioning vessel (DPV), is implementing the bagging method using the ROV or underwater robot to seal off the leaks from the sunken M/T Princess Empress.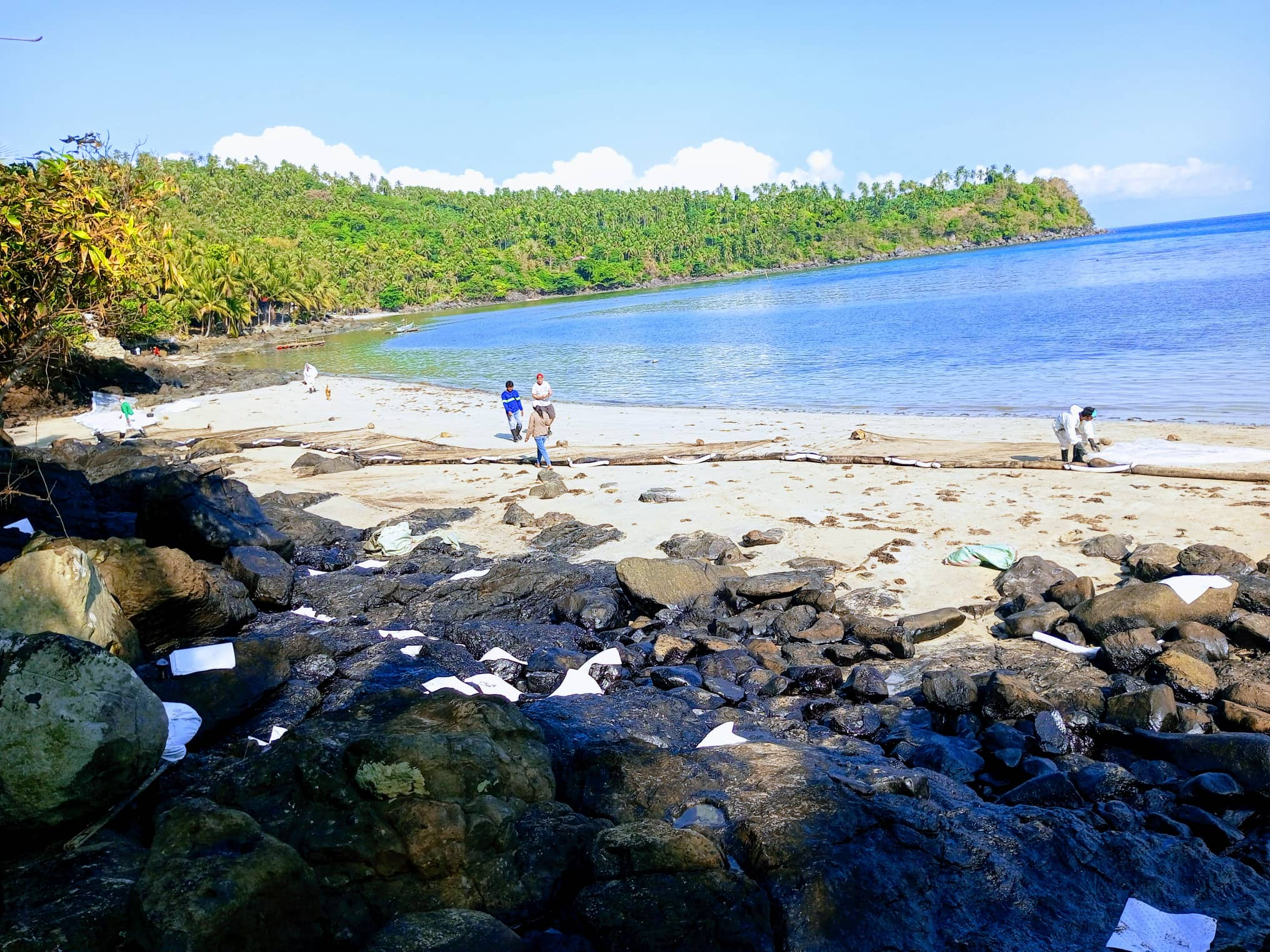 Specialized bags to be used in the bagging operations were sent by the United Kingdom government. This procedure is the next operational phase of PCG's oil spill management operations.
During the NDRRMC full council meeting last week, the PCG presented its priorities for the next level of operations which include the hiring of marine salvor to do bagging, sealing, patching of all identified leaks and hot tapping and siphoning of the fuel cargo of the shipwreck.
As of March 31, a total of 47 Coast Guard personnel were deployed to conduct shoreline assessment cleanup while seven of its members are working on the offshore response operations.
To support shoreline response operations, around 16 Coast Guard Marine Science technicians, 20 personnel from the local government units personnel, 58 from the Department of Environment and Natural Resources, and three volunteers from the Department of Health were likewise dispatched.
In addition, about 167 hired workers and 12 representatives from Harbor Star Shipping Services Incorporated and 220 local volunteers also joined the shoreline response activities. (PNA)