By Ruth Abbey Gita-Carlos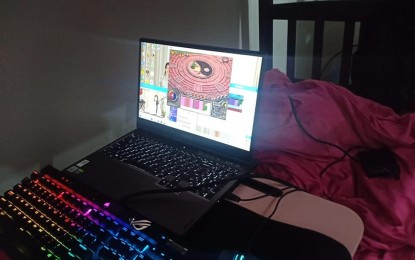 MANILA – Socioeconomic Planning Secretary and National Economic and Development Authority (NEDA) Director General Arsenio Balisacan on Thursday expressed support for the proposed total ban on Philippine Offshore Gaming Operators (POGOs) in the country.
This was after the Senate Ways and Means Committee, in its Committee Report 136 filed Tuesday, recommended the permanent expulsion of POGOs to help maintain peace and order and sustain economic growth.
In a Palace briefing, Balisacan backed the proposal to halt POGO operations in the country, saying he believes that the online gambling companies "promote negative externalities to society, such as those alleged crimes or related issues."
Balisacan, one of the country's economic managers, said what he supports are "legitimate investments, good investments, quality investments, and those investments that will produce goods and services."
"It's an appreciation of what the long-term benefits are versus the cost. Our position at NEDA, which we have submitted some time ago, the cost especially, social cost, are quite high. And we don't think that the benefits in terms of the revenues generated and the impact on the economy are worth the cost," he said when asked about NEDA's stance on the Senate's recommendation for the permanent ban of POGOs.
"We have been moving around in many countries, cities attracting investments to the country, marketing our country as a good place to do business. We are not going around to attract business of this kind. We have investments inflows that will promote not only the economic but also the social aspects of our development."
Balisacan also expressed optimism that new investments could replace the revenues the country would lose, once POGOs cease their operations.
Asked if he would recommend to President Ferdinand R. Marcos Jr. the total ban of POGOs in the country, Balisacan said, "Personally, yes, if I'm asked."
Senator Sherwin Gatchalian, who chairs the Senate Committee on Ways and Means, said any revenue collected from the industry is "not worth the massive social costs associated with POGO-related crimes."
The committee urged the executive department to cease the operations of POGOs to safeguard the well-being of the Filipino people and maintain a trajectory of growth and development in line with the administration's economic reforms.
It also called on the Bureau of Immigration (BI) to cancel and revoke the working visas issued to foreign nationals employed in the POGO industry and implement their deportation following immigration rules and regulations.
The total number of victims of POGO-related crimes already reached 4,355, involving a total of 903 perpetrators, from January 2017 to June 30 this year, based on data from the Philippine National Police (PNP).
The PNP report said crimes committed in such incidents include human trafficking, forcible abduction, homicide, illegal detention, kidnapping-for-ransom, theft, robbery-extortion, serious physical injuries, swindling, and grave coercion. (PNA)