LAS VEGAS – Local Nevadan Hui Lim Ang, founder and executive director of Colors of Lupus-Nevada (COLN), was selected to receive the Humanitarian Award from The Answer for her "relentless pursuit toward educating people about the crippling effects this disease (Lupus) can have on its victims," says Toni Terrell, executive director of The Answer, the only monthly Christian publication in Nevada.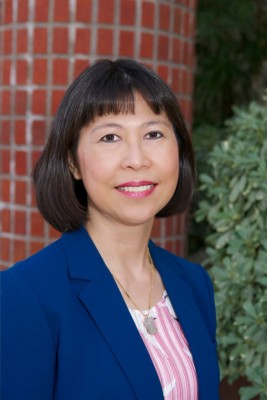 "Moreover, we have watched her pour her time, money and resources into these same efforts. While she feels strongly that this has been a joint effort and many should be acknowledged, at this event, we have chosen to spotlight her efforts on behalf of COLN," adds Terrell.
Ang, who is the only Asian-American among the awardees, will be honored during the Crystal Anniversary Advertisers' Appreciation Gala on Friday, April 8, 2011, 6 p.m.at the Dallas Ballroom of Texas Station Hotel & Casino.
COLN is a community initiative that deals on creating awareness and educating the public about systemic lupus erythematosus (SLE, or simply lupus), a chronic auto-immune disorder that affects the skin, joints, kidneys and other organs. African Americans, Asians and other people of color are more prone to SLE than most other races. Although it is non-contagious, it is widely believed that 5 million people worldwide are affected by lupus, with 1.5 million in the United States alone.
Most recently, COLN was also honored by The Eurie Creative, a Las Vegas-based group that held a "Give Back Celebration" citing groups that were nominated for its GIVE BACK Program. The Colors of Lupus-Nevada (COLN), was the community favorite for Non-profit Organizations category.
The "Give Back Celebration" honors everyone who gives every day, every volunteer who makes a difference every day, and every organization that gives back everyday ─ from providing medical assistance, supporting families in need, helping abandoned pets, and causes. (ZSL)