LAS VEGAS -Â  On December 1st, a group of Asian-American leaders held an appreciation dinner for the members of the Asian community in Las Vegas "to express our gratitude to all of you who believed in the strength and power of the Asian votes, and their presence and contributions to society at-large," says Hui-Lin Ang, one of the movers behind the re-emerging Asian group composed of Peter Lok, Gil Jung, Jasmine Guo, Mary Lin, Minddie Lloyd, Cyril Navarra, Su Phelps, Marco Rauda and David Kleven, among others.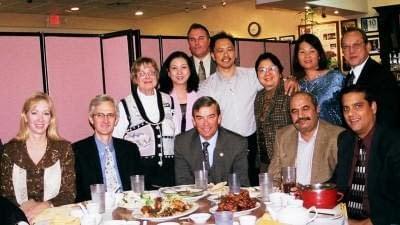 The group stated that the recent mid-term elections were an eye-opener to most Asian American leaders. Believing that there was strength in diversity and numbers, they decided to capitalize on this newly-found desire and drive to sustain the momentum, and create change to the sloppy historical voting percentage of Asians in Nevada. Pleased that the elections had generated an "eagerness and desire to no longer remain invisible and mute" in the face of Hispanic deluge of votes that could decide an election, this new, emerging group had worked on the idea and is now poised to keep the ball rolling.
According to organizers, the gubernatorial campaign of former Clark County Commissioner Rory Reid has become the driving force behind the group's inception.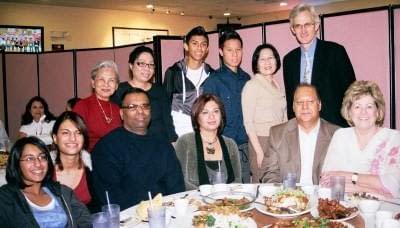 "Rory had opened his ears and eyes to us, and Dr. R.D. Prabhu, the legendary founder of the (CANDO), had provided us the opportunity to consolidate our bases, and for that, we are grateful," says a very reliable source within the group.
The appreciation dinner was graced by the presence of Rory Reid, Dr. R.D. Prabhu who were special guests and inspirational speakers, along with Judge Gloria Sturman, Judges-elect Bill Gonzalza, Bill Kephardt emerging leaders in the Asian American communities namely Grace Tam, Minddie Lloyd, David and Cherina Kleven, Pam Phan, Vickie Le, Muhamad Jalal, Azra Jalal, Fahyaz  Raja, Kathy Raja, Jay Singh, Ash Mirchandani, Helen Hsueh, Jasmine Guo, Su Phelps, Marco Rauda, Mary Lin, Walter Ho (HK Star Restaurant owner), and guided by re-emerging leaders Peter Lok, Benson Lee, Supatra Chemprachum, Tonie Sison, among others.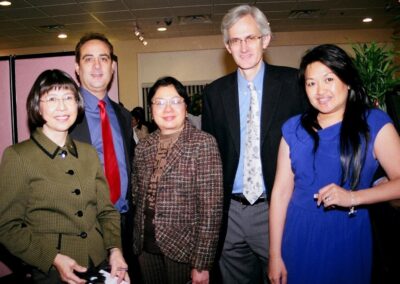 "One thing is sure at the moment," according to the group's spokesperson, "that this new group is moving with zest and determination to make a tangible difference in the community, and mainstream Nevada will take notice, as this time, we will walk the talk."
Texts & Photos – Zen S. Laluna