SAN FRANCISCO, November 9, 2010 (AFP) – Internet search giant Google began rolling out a new feature Tuesday called "Instant Previews" that allows Web surfers to sample a website without having to click through to the page.
Clicking on a small icon of a magnifying glass next to a search result gives a user a visual snapshot of the most relevant content on a particular page in a pop-up box off to the side.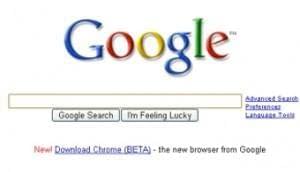 Hovering with a mouse over the other search results provides a visual preview of the other pages.
A Web surfer looking for a picture or a map, for example, can determine whether it is contained in a particular site by checking out the preview, eliminating the need to click through to the page and then back again if disappointed.
"In our testing, we've found that people who use Instant Previews are about five percent more likely to be satisfied with the results they click," Google product manager Raj Krishnan said in a blog post.
"The previews provide new ways to evaluate search results, making you more likely to find what you're looking for on the pages you visit," Krishnan said.
"With Instant Previews, we match your query with an index of the entire Web, identify the relevant parts of each webpage, stitch them together and serve the resulting preview completely customized to your search – usually in under one-tenth of a second," Krishnan said.
He said "Instant Previews" will be available in more than 40 languages over the next few days.
"Instant Previews" is Google's latest bid to improve search and comes on the heels of "Google Instant," a feature launched in September that displays search results as fast as a user types.