By Raymond Carl Dela Cruz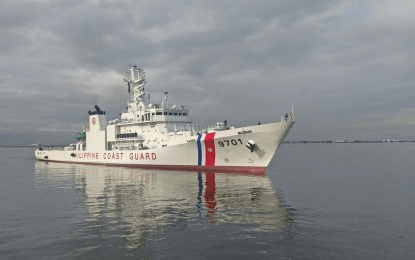 MANILA – The recently approved acquisition of five 97-meter multi-role response vessels from Japan will help the Philippine Coast Guard (PCG) secure the country's territorial waters, especially the West Philippine Sea (WPS).
In a statement Friday, PCG Commandant, Admiral Ronnie Gil Gavan, thanked President Ferdinand R. Marcos Jr. for supporting the PHP29.3 billion budget for the acquisition of five MRRVs from Japan as part of the Maritime Safety Capability Improvement Project Phase 3.
The acquisition will be part of an official development assistance loan from Japan.
"With meaningful approval from the NEDA (National Economic and Development Authority) Board, the five-year integrated logistics support would allow us to enhance our maritime security operations, specifically in the West Philippine Sea, Southern Philippines, and Benham Rise," Gavan said.
During the NEDA Board meeting on Thursday, Marcos emphasized the need to improve the capabilities of the PCG to combat illegal activities and enforce maritime laws in the country's exclusive economic zones (EEZ).
"Rest assured, the PCG will continue to protect our territory, sovereignty, and sovereign rights anchored on rules-based and peaceful approaches for the benefit of Filipino fishermen and our fellow Filipinos who stand for what is rightfully ours," Gavan said.
On Thursday, the NEDA board approved three high-impact infrastructure projects during a meeting chaired by Marcos.
These projects include the acquisitions for the PCG, the Department of Agrarian Reform's "Pang-Agraryong Tulay Para sa Bagong Bayanihan ng mga Magsasaka (PBBM)" bridges project worth PHP28.2 billion, and the revised parameters, terms and conditions of the Tarlac-Pangasinan-La Union Expressway extension project. (PNA)