By Ferdinand Patinio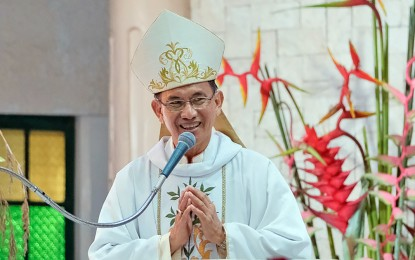 MANILA – Bishop Julius Tonel will be installed as the new head of the Archdiocese of Zamboanga on Aug. 22.
The Catholic Bishops' Conference of the Philippines (CBCP) General Secretariat, in a statement Thursday, said the installation ceremony of the seventh archbishop of Zamboanga will be held during a Mass at the Metropolitan Cathedral of the Immaculate Conception in Zamboanga City.
Pope Francis appointed him to head the archdiocese on April 25, 2023.
Before his appointment, the archbishop-elect is the head of the Diocese of Ipil in Zamboanga Sibugay province for around 15 years.
It added that Zamboanga has been without an archbishop since Dec. 10, 2021, after Archbishop Romulo de la Cruz passed away due to a lingering illness.
But even before the De la Cruz's death, the Zamboanga archdiocese had been under the care of Auxiliary Bishop Moises Cuevas, who was appointed by the Holy Father as apostolic administrator "sede plena" on Aug. 11, 2021.
"Sede plena" is a term used to signify that a diocese is still occupied by a bishop.
After his installation as Zamboanga archbishop, the Ipil diocese will be declared "sede vacante".
The diocese will be under a diocesan administrator until a new bishop has been appointed to head the flock. (PNA)