Reports say that Nicole Kidman has finally admitted that she had received Botox injections, after years of denying claims that said otherwise.
The Daily Mail reports that Kidman made the confession to a German magazine when asked how she kept her wrinkles at bay. She replied, "I've tried a lot of things, but apart from working out and a good diet, most things don't help."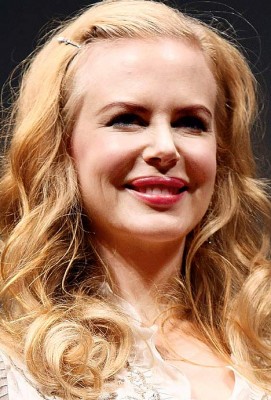 Kidman continued, "I even tried Botox, but I didn't like how my face looked afterward. Now I don't use it anymore – and I can move my forehead again."
The 'Rabbit Hole' actress previously told Marie Claire in 2007, "To be honest, I am completely natural. I have nothing in my face or anything. I wear sunscreen, and I don't smoke. I take care of myself. And I'm very proud to say that."
In 2008, the Daily Mail reported that Dr. Braun, a leading Botox doctor, was convinced Kidman was an "enthusiastic user" of Botox.
Braun told a cosmetic medicine conference in Queensland, Australia, "Nicole seems to get her Botox done two or three weeks before a big event, so when she, for instance, goes up on stage to collect her Academy Award she looks frozen and strange."
He continued, "She looks like a bat with too much of an (outer) brow lift. The middle of the brow's been dropped. She's crying when she accepts her Oscar, but nothing is moving."
In Kidman's latest big screen venture, 'Rabbit Hole,' she portrays a woman who is deep in grief over a lost child. As a mom of three herself, Kidman explained that the role took quite an emotional toll.
"We had to talk it through," she said. "Keith was incredibly supportive through the whole thing,"
She continued, "I had a lot of really bad dreams, which I know means my subconscious has been affected deeply. Keith would hold me. I'd wake up and be crying, and that happened a lot. But there's people going through this, and I was trying to be truthful and real."
Kidman is a hot favorite to receive an Oscar nomination for her performance in the movie.