SAN FRANCISCO, December 14, 2010 (AFP) – Nissan's new Leaf electric car has been delivered to its first customer, in San Francisco, days ahead of its official launch in Japan.
In what Nissan described as "the first delivery of an affordable, mass-market, all-electric car since the first days of the automotive era," car keys were handed over to entrepreneur Olivier Chalouhi at the weekend.
"It's great on the highway," Chalouhi told the local Mercury News, adding: "When you accelerate, it sounds like you have a jet engine or a turbine under the hood… You have to hear it – it's very futuristic."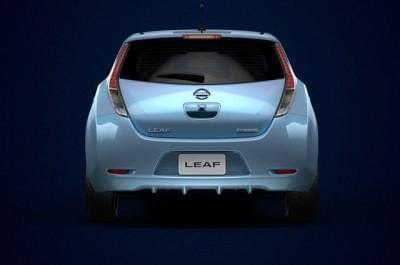 The Leaf – short for Leading Environmentally-friendly Affordable Family car – has enjoyed a crescendo of industry buzz and last month became the first electric vehicle to win European Car of the Year.
The fulcrum of Nissan's green ambitions, the mid-sized five-seat hatchback is already a sell-out in the United States on pre-orders. It will be launched in select European markets in early 2011.
The car will be launched in Japan on December 20, although Nissan officials in the U.S. Saturday announced deliveries in a number of states this week, including Arizona, Oregon and Washington state, after California.