By Joyce Ann L. Rocamora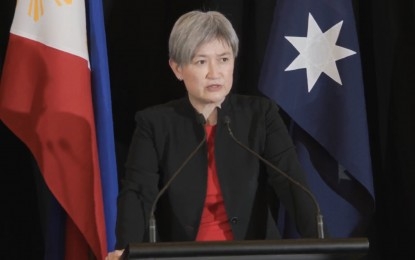 MANILA – The Australian and Philippine governments have yet to disclose details on their upcoming joint sail in the South China Sea but Australia's envoy assured that the activity is going to proceed.
"We're not making an announcement on when but the intention remains as the leaders announced for a joint sail in the West Philippine… in an appropriate maritime location (that) is yet to be announced," said Australian Foreign Minister Penny Wong in a press conference on Tuesday.
The future joint sail will come as Manila and Canberra seek increased engagements as strategic partners in the region.
Wong reaffirmed that Australia would continue to help enhance the Philippines' maritime capabilities through technical training, activities on the monitoring and protection of oceans and provision of new equipment to the Philippine Coast Guard.
Foreign Affairs Secretary Enrique Manalo and Wong met for the 6th Philippine-Australia Ministerial Meeting in Adelaide to discuss a wide range of issues, including law and justice, trade and investment, development, and security and defense.
During the meeting, Manalo said the West Philippine Sea/South China Sea "remains a foremost regional concern".
"I reaffirmed the Philippines' unwavering commitment to a rules-based international order and adherence to international law especially the 1982 UN Convention on the Law of the Sea (UNCLOS), and the final and binding 2016 South China Sea Arbitral Award," he said.
He thanked Australia anew for backing the award, adding that Manila and Canberra as maritime nations "share a commitment to preserving freedom of navigation and overflight and upholding the rule of law" in the area.
The Philippines, China and several other coastal states have overlapping territorial claims over the South China Sea.
Beijing continues to reject the UNCLOS-based arbitration award insisting on its claims over the vast trade route, including the country's waters within the West Philippine Sea.
There had also been a number of instances when the China Coast Guard harassed and attempted to block Philippine ships resupplying the troops stationed at the grounded BRP Sierra Madre in Ayungin Shoal, a feature located within the Philippines' exclusive economic zone.
In a separate statement dated Oct. 9, the Chinese Foreign Ministry accused the Philippines of making "provocations and creating troubles at sea" and urged it to "stop groundless attacks and smears". (PNA)