By Carlo P. Honrado, M.D., F.A.C.S.
Board Certified Facial Plastic and Reconstructive Surgeon
Many physicians and patients like to use facial fillers for deep lines or general volume enhancement. There are several different fillers available on the market so the question often asked is "which is the best?"
If you ask different doctors they'll likely give you different answers but really it's about the patient's individual needs and desired outcomes.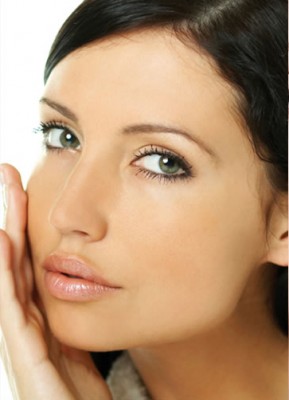 My personal go to filler over the past several years has been Juvederm, a product made by Allergan. I like using it for areas such as the nasolabial folds, Marionette lines and lip augmentation. Juvederm is a non-animal dermal filler that has the highest concentration of hyaluronic acid through a special formulation process. This process creates a smooth gel that flows easily into the skin, creating smooth, natural looks.
For augmentation around the eyes to address the "tear trough" region, however, I prefer to use Restylane. I find that Restylane is not as "smooth" as Juvederm when injecting. This difference in flow is helpful in the lower eyelid which has very thin skin. I like that it holds in the tissue and is not too runny but at the same time can be manipulated and sculpted.
When the mid-face and cheek area needs to be built back up, I like to use a product called Sculptra (poly-L-lactic acid) while other physicians also use a product called Radiesse, which consists of calcium hydroxylapatite suspended in a gel. What makes Sculptra unique is that it is a collagen stimulator in that it works by stimulating the body to produce new collagen in underlying tissue. Both of these fillers are useful for filling out these larger areas of the face rather than a specific line or wrinkle. Sometimes, combining these treatments is often the key to getting the most out of fillers and providing patients with the best results possible.
With all the available filler options, there is a solution for nearly every patient. Doctors have more tools now than ever with fillers alone and there are many more on the horizon. It is important to bear in mind that none of the fillers are permanent, but some last for as long as 2 years. Make sure your physician is a Board Certified surgeon and see if you can stay away from surgery and laser treatments to get the results you want with fillers.
– Carlo P. Honrado, MD FACS
Facial Plastic and Reconstructive Surgeon
2080 Century Park East
Suite 1700
Los Angeles, CA 90067
Tel. (310) 201-0717
Fax. (310) 201-9665
www.drhonrado.com
Dr. Carlo P. Honrado was raised in New York City. A graduate of the Johns Hopkins University, Dr. Honrado went on to complete his medical degree from the State University of New York – Health Science Center at Brooklyn, graduating Magna cum Laude. He completed two years of general surgery at the St. Vincent's Medical Center and at the Lenox Hill Hospital in New York. His post-graduate training continued with a residency in Otolaryngology-Head and Neck Surgery at New York Presbyterian Hospital-University Hospitals of Columbia and Cornell. He was subsequently accepted to one of the most prestigious fellowships in the country at the University of Washington in Seattle sponsored by the American Academy of Facial Plastic and Reconstructive Surgery.
Dr. Honrado is double board-certified by the American Board of Facial Plastic and Reconstructive Surgery and the American Board of Otolaryngology serving the specialty of Head & Neck Surgery. He is also a fellow member of the American College of Surgeons. His entire career has solely focused on cosmetic and reconstructive surgery of the face, nose, eyes, ears, head and neck.
He has published over 20 articles and book chapters and has presented topics both nationally and internationally. He serves on multiple committees for the Academy and contributes his expertise in the design of questions for the written examination sponsored by the American Board of Facial Plastic and Reconstructive Surgery. He recently received the 2008 Faculty Teaching award in the Department of Otolaryngology at The New York Eye and Ear Infirmary.