LAS VEGAS – Nevada State Attorney General Catherine Cortez-Masto will grace the Philippine Nurses Association of Nevada (PNAN) Induction of Officers and Valentine's Ball on Saturday, February 12, at the Suncoast Resort Hotel & Casino from 6:oo p.m. as keynote and inspirational speaker. This was learned by Balita-Las Vegas from Cristy Sampal, RN, PNAN president.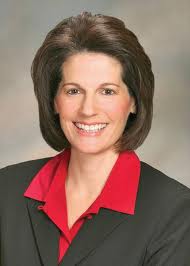 The PNAN advisory also indicated that Clark County Commissioner Lawrence Weekly. will induct the 2011-2012 officers. The PNAN will also honor this year's March of Dimes awardees. Attire is semi-formal. Suncoast Hotel is located at the corner of Rampart Blvd. and Alta Drive in Las Vegas. Cost per ticket is $50 per person which is tax deductible, PNAN being a 501© not-for-profit corporation.
The inductees are led by Cristy Sampal, president; Mary Betita, vice president; May Chevez, Recording secretary, Maureen Nashiak, Corresponding secretary; Efren Bolor, treasurer; Pure Hidrosollo, assistant treasurer; Minda Banaria, auditor; Fernando Ymson, assistant auditor; Carmen Lemon, Vida Braganza, and Amelia Abello, PROs; Delilah Lapid, Business manager; Malou Richard, assistant Business manager; Priscilla Santayana, Parliamentarian; Elvis Sampal, Sergio Abella and Rolando Jacala, Peace Officers, along with Helen Ymson, president-elect for 2012.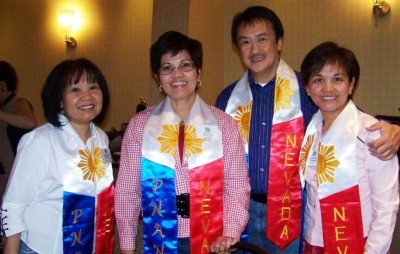 For tickets and direction, call Pure Hidrosollo at (702) 501-6899; Mel Abello at (702) 403-0375; Helen Ymson at (702) 445-0578; Cristy Sampal at (702) 301-6309; Vida Braganza at (702) 338-7478; Carmen Lemon at (702) 580-2192; Maureen Nasiak at (702) 480-6310 and Efren Bolor at (702) 501-2609. (Zen S. Laluna)