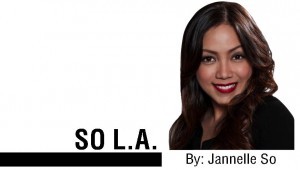 Relaxed, calm and sometimes flashing his signature mischievous grin, 8-division world boxing champion and Philippine Congressman Manny Pacquiao faced the press at the Wild Card Gym last Wednesday for his Media Day, a couple weeks before he faces rival Juan Manuel Marquez for the fourth time at the MGM Grand Garden Arena on December 8th. The two have faced off three times in the past and all 36 rounds have been hotly contested, very close and controversial.
"Aggressive ang focus sa training; and so far, so good. Happy ako sa training ko at happy din ang coach ko si Freddie at lahat," Pacquiao said. "Basta, sagasaan na lang. Hindi naman ako maka-predict ng knockout, but if we could have a chance, why not? We will grab the opportunity," he said.
(Aggressiveness is the focus of my training; and so far, so good. I'm happy with my training and my coach is also happy, Freddie. Everyone is happy. I will run over him. I can't predict a knockout; but if we could have a chance, why not? We will grab the opportunity.)
Cut man and Pacquiao's long time friend Buboy Fernandez also refused to predict a knockout; but observed that indeed,the hunger and fire in Pacquiao have returned.
"Posibleng may mangyaring knockout. Pero hindi ko ma-predict which round. Alam namin kailangang tapusin ito nang maaga. At kilala ko ito (referring to Pacquiao), 'pag sinabi niyang may gagawin siyang exhibition, talagang may gagawion. Abangan niyo na lang," Fernandez said.
(A knockout is possible; but I can't predict which round. All we know is we need to finish this early. And I know him, when he says he will put on an exhibition, he will. Just look out for it.)
Fernandez added that the specific instruction from Pacquiao was to help him bring out the moves he used when he fought Oscar dela Hoya. Though no title or championship is at stake in this fight, Pacquiao said he decided to to face Marquez once more, because he wants to erase all doubts in fight fans' minds. Marquez has maintained that he won the last three fights, despite the judges' decision.
Pacquiao said he also wants to discredit observations that age has caught up with him and that he's not the same explosive fighter as before. At the press conference for this match up a few months ago in Beverly Hills, the Philippine boxing hero has promised to bring back the "old and hungry Manny Pacquiao" into this fourth fight. And according to Hall of Fame Trainer Freddie Roach, the Champ looks to be on the right track to fulfill this promise.
"I want to see killer instinct. And so far at the gym, it's been here. We just need to carry that over into the fight. So far, it's looking good," Roach said, adding that Pacquiao has managed to knock out two of his sparring partners, twice each, with 3 right hooks and a left hand.
Looking from the sidelines was Top Rank top man Bob Arum who seemed to be in good spirits as he gave animated interviews to members of the press.
"I'm happy because I'm excited for this fight. Each one is determined to knock the other guy out 'cause they don't want to rply on judges' who've been inconsistent, at best. This fight will be decided in the ring by the guy who knocks the other out," said Arum. "The old Manny Pacquiao stopped being the old Manny Pacquiao with the (Miguel) Cotto fight. Cotto was strong and the vintage Manny Pacquiao knocked him out. We stopped seeing that. But I think it will be back on December 8th. And we will see a Marquez who has bulked up his body and is determined to win or lose by a knock-out."
But whether one saw the previous three fights live, delayed or in replay, fans continue to ask if a different outcome can really be possible, given that the two boxers now know each other so well and have perhaps mastered each other's moves. And what will/should happen if this fourth time delivers the same controversial ending as the last three did?
Arum seemed to have the best backup plan: "I have guys, SWAT, in the stands ready to shoot the judges."
Catch the highlights and sidelights of Pacquiao-Marquez 4, including stories and features leading up to the 4th match up, on "Kababayan LA," weekdays at 4:30p.m. on LA18. Catch previously aired segments and interviews at www.youtube.com/kababayanla18.
Jannelle So is Host/Producer of "Kababayan LA" that airs daily at 4:30pm on KSCITV-LA18. Catch previous programs at www.youtube.com/kababayanla18. Like her on Facebook: www.facebook.com/JannelleSoOFFICIAL. Follow her on Twitter: www.twitter.com/JannelleSo.
For more videos of Jannelle So and  Manny Pacquiao, click here.