By Ruth Abbey Gita-Carlos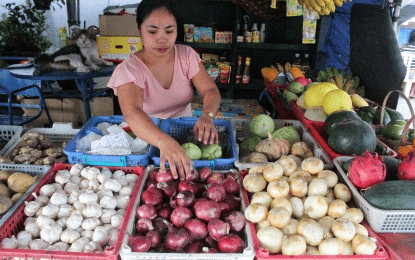 MANILA – The Department of Agriculture (DA) has monitored the stable prices of onion and garlic in local markets, Malacañang said on Monday.
Citing the data from the DA, Communications Secretary Cheloy Garafil said the average prices of local onion in September and October this year range from PHP140 to PHP142; PHP125 to PHP130 for local white onion; and PHP120 to PHP125 for imported white onion.
Garafil said imported garlic is being sold for PHP125 to PHP140, while the price of local garlic is at PHP500.
Based on the daily monitoring of prices by DA's Agribusiness and Marketing Assistance Service, the prices of onion and garlic remain stable in Commonwealth, Guadalupe, Las Piñas, Marikina, Mega Q-mart, Muñoz, Pasay, Pasig, Quinta, San Andres, Muntinlupa and Pritil markets.
President Ferdinand R. Marcos Jr., who concurrently leads the DA, has vowed to intensify the government's fight against hoarding and smuggling of agricultural commodities, including onions.
DA Assistant Secretary Arnel de Mesa said the agency is regularly monitoring the prices of basic commodities and committed to providing immediate solutions to the movement in the market value chain.
This, as De Mesa noted an increase in the prices of other crops, particularly potatoes.
De Mesa attributed the price hike in potatoes to the spate of typhoons that hit the country in July and August.
He said the DA is looking into the situation and expects that the production and prices of potatoes will stabilize, considering the incoming supply of crops by the fourth quarter of 2023.
"The peak of harvest within the last quarter this year up to the first quarter of next year-2024 will make a positive impact on the supply and prices of potatoes," De Mesa said. (PNA)