MANILA, December 16, 2010 (AFP) – A vast majority in the Philippines expect things to get better next year, buoyed by the reform agenda of new President Benigno Aquino, an independent polling outfit said Thursday.
Nearly nine in 10 Filipinos looked to 2011 with hope, with just one in 20 apprehensive, said Ana Maria Tabunda, chief researcher of Manila-based Pulse Asia.
"There is a perception that things will be better because we have a new administration," Tabunda told AFP.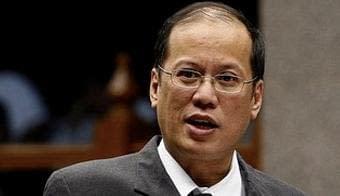 She said Aquino, who won a landslide election victory in May, and many of his cabinet members enjoyed high approval ratings owing to his vow to crack down on corruption, which he says was widespread under predecessor Gloria Arroyo.
"It gives them hope. His campaign really linked graft and corruption to poverty. We are seeing this resonate," she said.
Pulse Asia polled a nationwide representative sample of 1,200 people in late October.
However Tabunda warned that optimism levels would go down if the economy did not improve, adding that a Philippine president's approval ratings tended to go down the longer he or she had been in office.