By John Rey Saavedra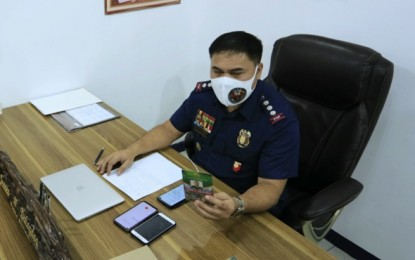 CEBU CITY – More than 1,000 individuals in the three highly urbanized cities in Metro Cebu were asked to surrender their firearms after failing to renew their gun registration or license to own and possess.
Col. Ireneo Dalogdog, Cebu City police chief, said the intensified "Oplan Katok" (operation plan knock) in this capital city has forced 1,317 gun owners to yield their firearms to the police.
"This is the result of our intensified Oplan Katok in relation to the Barangay and Sangguniang Kabataan Elections on October 30. Members of the police are visiting the addresses of gun owners who have not renewed their registration or license and asked them to surrender their units," he told the Philippine News Agency (PNA).
Apart from the Oplan Katok, Dalogdog said different police units here have conducted five operations against loose firearms, eventually seized four guns and arrested four individuals.
A gun owner surrendered a firearm to a police unit here for safekeeping, signifying his intention to claim it upon renewal of its legal document.
In Lapu-Lapu City, police chief Col. Elmer Lim said 26 Oplan Katok operations have been conducted, which led to the surrender of six firearms.
He said, they are still awaiting others to turn in their guns to the authorities.
The Lapu-Lapu City police also conducted two operations that led to the arrest of two individuals and confiscation of unlicensed firearms each.
The Mandaue City police is waiting for the surrender of the guns of the subjects of their operations. (PNA)