By Kris Crismundo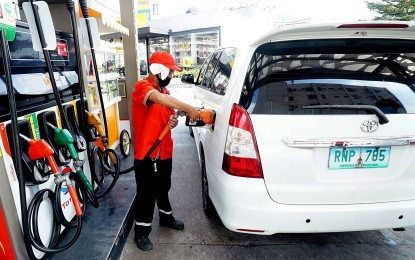 MANILA – Oil companies will roll back pump prices of petroleum products by over PHP2 per liter effective Tuesday.
In separate advisories, Caltex, Cleanfuel, Petro Gazz, PTT, Seaoil and Shell said they will cut gasoline prices by PHP2.20 per liter and PHP2.70 per liter for diesel.
Caltex, Seaoil and Shell will also reduce kerosene prices by PHP2.55 per liter.
Other oil firms are expected to follow suit.
This is the fourth straight week that oil players slash diesel prices. Gasoline and kerosene prices are down for three consecutive weeks.
The previous price adjustments brought gasoline prices to a net increase of PHP9.65 per liter since the start of the year, while diesel and kerosene prices had a net reduction of PHP0.05 and PHP1.25 per liter, respectively.
Industry experts said global oil prices declined last week, with United States crude oil fell to USD69 per barrel amid fears about global growth.
On Monday, global oil prices reversed last week's declines.
According to OilPrice.com, West Texas Intermediate (WTI) prices gained by USD0.42 to USD71.76 per barrel while Brent prices increased by USD0.40 to USD75.70 a barrel. (PNA)