By Ma. Cristina Arayata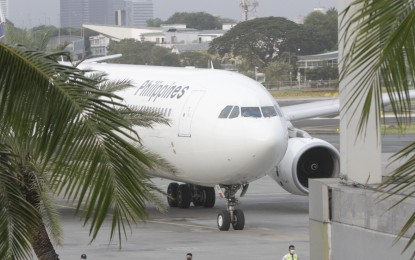 MANILA — Flag carrier Philippine Airlines' (PAL) parent firm, PAL Holdings Inc. (PHI), announced Thursday its total consolidated operating income of PHP17 billion, and also appointed Lucio Tan III as president, replacing his grandfather.
The PHI recorded a PHP4 billion operating loss in 2021, and the turnaround was attributed to PAL's financial restructuring plan and the increased demand for air travel as borders reopened.
PAL's passengers increased by 214 percent or 9.31 million in 2022, compared to 2.97 million in 2021.
"I am grateful to our shareholders, our customers, the flying public, for their trust and support. We face major challenges just the same. We need to rebuild our product and our fleet. Philippine Airlines needs to be a stronger competitor and a leader in service and innovation," said tycoon Lucio C. Tan, who retained his post as PHI chairman and chief executive officer.
In a statement, the younger Tan said he is looking forward to working closely with the PAL team to ensure a collaborative and cohesive approach in serving the best of its customers.
"We also aim to safeguard our shareholders' investments by fostering a culture of transparency, accountability, and long-term value creation," he said. (PNA)