By Benjamin Pulta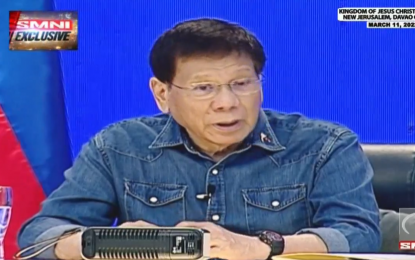 MANILA – A complaint for grave threats was filed before the Quezon City prosecutor's office on Tuesday by a member of the progressive bloc in the House of Representatives against former President Rodrigo R. Duterte for statements allegedly made by the latter in his television program.
Act Teachers Party-list Rep. France Castro claims the former Chief Executive maligned and red-tagged her on the program "Gikan sa Masa, Para sa Masa" aired by Sonshine Media Network Inc. (SMNI) on Oct 11.
Castro said she was shaken by Duterte's statements, which she said was a reaction to Congress' inquiry on the confidential funds of his daughter, Vice President Sara Duterte.
"Respondent Duterte's grave threats, and the fact of their continued spread even until today, present dangers to my life, liberty, and security and with that knowledge. I now live in constant fear that I will be a victim of such extrajudicial killing, forced disappearance, illegal arrest or detention that he repeatedly admitted having perpetrated in the past," Castro said in her complaint.
She added that the video "has already garnered thousands of views and hundreds of reactions, which further aggravate or amplify a sense of helplessness and despair stemming from fear for my life, liberty and security as a proximate result of the grave threats upon my person and honor made by Respondent Duterte." (PNA)