By Rey Andres
THE Philippines comes alive in the months of "ber" which signals a long national celebration unparalleled in the Christian world. The celebration fever affects more than 80 per cent of Filipinos whose piety dates back to the time when the Spaniards introduced religion in the country and the locals blended the new practices with their own.
Christmas is a national fiesta in the Philippine calendar and is "the longest and the merriest in the world."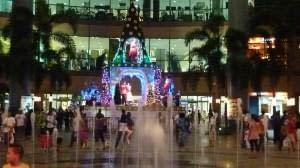 Attendance to the pre-dawn nine-day novena formally starts the season and continues until the Feast of the Three Kings on the first week of January.
A predominantly Roman Catholic country where the majority embraces e a common tradition, the celebration of Christmas is a revered holiday and a time for sharing, giving, food and friendship. It is also a time when the commercial areas, malls, and department stores "explode" with revelers and shoppers. Known to be a people who love to shop, many Filipinos make it appear that the world is not beset by a severe economic meltdown in the way they crowd the malls and other places that offer bargains.
Shopping establishments compete for everybody's attention and hard-earned pesos with offers of bargains that are hard to resist.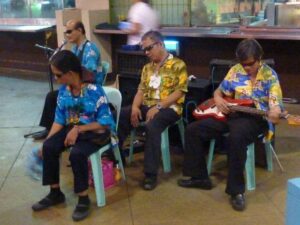 The spending frenzy builds up as well as the monstrous traffic that's made worst when everybody seems to be on the street all at the same time.
If California boasts of Disneyland as the "happiest place on earth", the Philippines can claim to be the place where Christmas is the happiest event and the most awaited celebration for the richest and the poorest. It is a get-together time when families get meet for reunions. To the extremely sentimental Filipinos, that is all that matters, to be together at Christmas time.
Anaheim Tree Lighting celebrations signal start of holiday season
The 13th Tree lighting ceremony on Dec. 3 at Twila Reid Park in Anaheim is an event that will prepare Anaheim residents for the holiday season with the activity being spearheaded by the West Anaheim Neighborhood Development Council. Tree lighting is scheduled at 5:30 p.m. with entertainment, a visit from Santa, warm food and beverages following next.
The tree lighting event is also an opportunity to share blessings with others as it is also an event for canned food drive where donations will be accepted to be shared to the needy.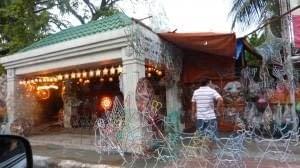 Meanwhile, Downtown Anaheim will also have it tree lighting event on Dec. 4 at 5:45 p.m. at Downtown Center Street Promenade where the young and young-at-heart can enjoy a day and evening full of Christmas and holiday cheer at the 17th Annual Nutcracker Christmas Tree Lighting and Holiday Village.
Downtown Anaheim will be transformed into winter fun from 10 a.m. to 7 p.m., Attendees can enjoy a free snow play area, shopping and international food.