By Ivan Stewart Saldajeno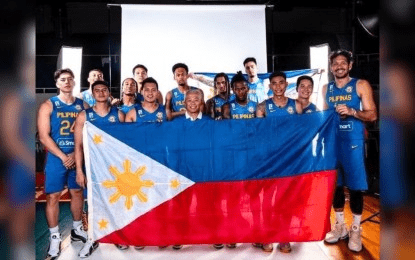 MANILA – The Philippine Basketball Association (PBA) is expected to meet with the Samahang Basketbol ng Pilipinas (SBP) on Tuesday to discuss who will join Gilas Pilipinas for the Asian Games.
PBA commissioner Willie Marcial said on Monday that he wanted the meeting to happen as soon as possible, even saying he wanted it to happen on the same day.
"It's either tonight or tomorrow (Tuesday). It should be ASAP," Marcial said. "Pipilitin kong (I will persuade them to have the meeting) tonight or tomorrow."
At the moment, only one player has assured himself of a spot in Gilas' Asian Games team — resident Ginebra import Justin Brownlee, the national team's naturalized player.
However, with Chot Reyes announcing on Saturday night that he is "stepping aside" from Gilas head coaching, the uncertainty remains, all the more after a rumor surfaced that Magnolia has been tapped to make up the core of Gilas for the Asian Games.
If confirmed, it could be some sort of a reward for the Hotshots, who dominated the PBA on Tour after going 11-0 in the pre-season event.
One thing is for sure, though. The Japan B.League players, including Rhenz Abando and Dwight Ramos who saw action in the FIBA World Cup, have ruled themselves out of the Asian Games.
Marcial, however, admitted that the PBA is just focusing currently on the Asian Games and is not thinking about the FIBA Asia Cup Qualifiers just yet.
"For now, ang usapan namin ay (our agreement is just) for the Asian Games," he said.
The first window of the FIBA Asia Cup Qualifiers will take place in November, right in the middle of the season-opening PBA Commissioner's Cup.
SBP yet to discuss Chot's resignation
Meanwhile, SBP president Al Panlilio said they would tackle Reyes' apparent resignation only right after the FIBA World Cup.
"We want to first complete the World Cup. We have been focusing on the World Cup," Panlilio said in an interview with News 5's Martie Bautista.
Being the main host of the first-ever multi-nation hosting of the FIBA World Cup, the SBP wants to first concentrate on the tournament's knockout stages, which begin on Tuesday night at the SM Mall of Asia Arena.
"We have this week to run the most important phase of the tournament, which is the Final Phase," Panlilio said. "That's the main focus first for us: finish that first."
The Asian Games will begin on Sept. 23, just 19 days away. (PNA)