By Filane Mikee Cervantes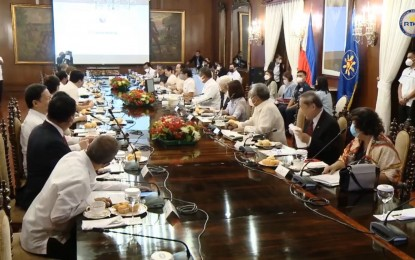 MANILA – A reorganization of President Ferdinand R. Marcos Jr.'s Cabinet is in the offing after the one-year appointment ban on those who ran in the May 2022 elections lapsed on Tuesday.
Marcos confirmed this to the media in a briefing before the start of the 42nd Association of Southeast Asian Nations (ASEAN) Summit and Related Summits in Indonesia.
Marcos said he is considering appointing several politicians who lost in the May 9, 2022 polls to his Cabinet by the end of the first year of his term.
The first year has been enough, he said, to determine and assess the performance of his Cabinet members.
"In a sense, tapos na yung OJT [on-the job training] ng lahat ng tao (In a sense, everyone's OJT is done). We've seen who performs well and we've seen who would be important to what we are doing," he said.
"Yes, there is still going to be… I don't know about reshuffle, but reorganization sa Gabinete (in the Cabinet)," he added.
Under the 1987 Constitution, the losing candidates are barred from assuming positions in the government within a year after the elections. (PNA)