By Ruth Abbey Gita-Carlos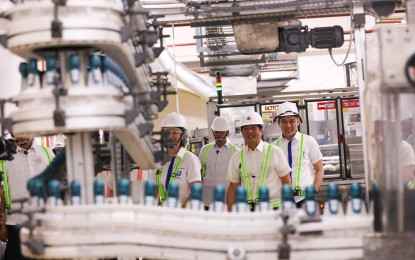 MANILA – More than 5,000 direct and indirect employment opportunities await Filipinos following the inauguration of Unilever Philippines' new Beauty & Well-being and Personal Care (BWPC) factory in the City of General Trias, Cavite, President Ferdinand R. Marcos Jr. said Friday.
In a keynote speech during the inauguration of Unilever's BWPC factory, Marcos thanked and congratulated Unilever for establishing its manufacturing plant in the country, which is one of the company's largest personal care facilities in the world.
"To see this project come to fruition after just several months is not only encouraging, it also inspires me and the rest of the government to work even harder for the Filipino people. So, I congratulate and thank Unilever Philippines for the establishment of this very high-technology and sustainability-driven manufacturing facility for personal care products," Marcos said.
Marcos said Unilever's continued trust in the Philippines and the Filipinos' talent reflects the vote of confidence not just for the multinational consumer goods firm, but also for other investors who would like to operate in the country.
Marcos assured the company of his administration's unwavering support for its expansion and sustainability plans in the Philippines.
"This manufacturing plant is projected to produce nearly 90,000 tons of various personal care products annually and this is to meet the growing domestic and export demand for Unilever products," he said.
"Such an important facility such as this has been put up still here in the Philippines. I'm sure it will help to encourage other groups to come in and do the same."
'Ready' for more investments
Marcos said Unilever's inauguration of its new BWPC factory is an indication that the Philippines is "able and ready" to welcome and accept more foreign investments from various priority sectors.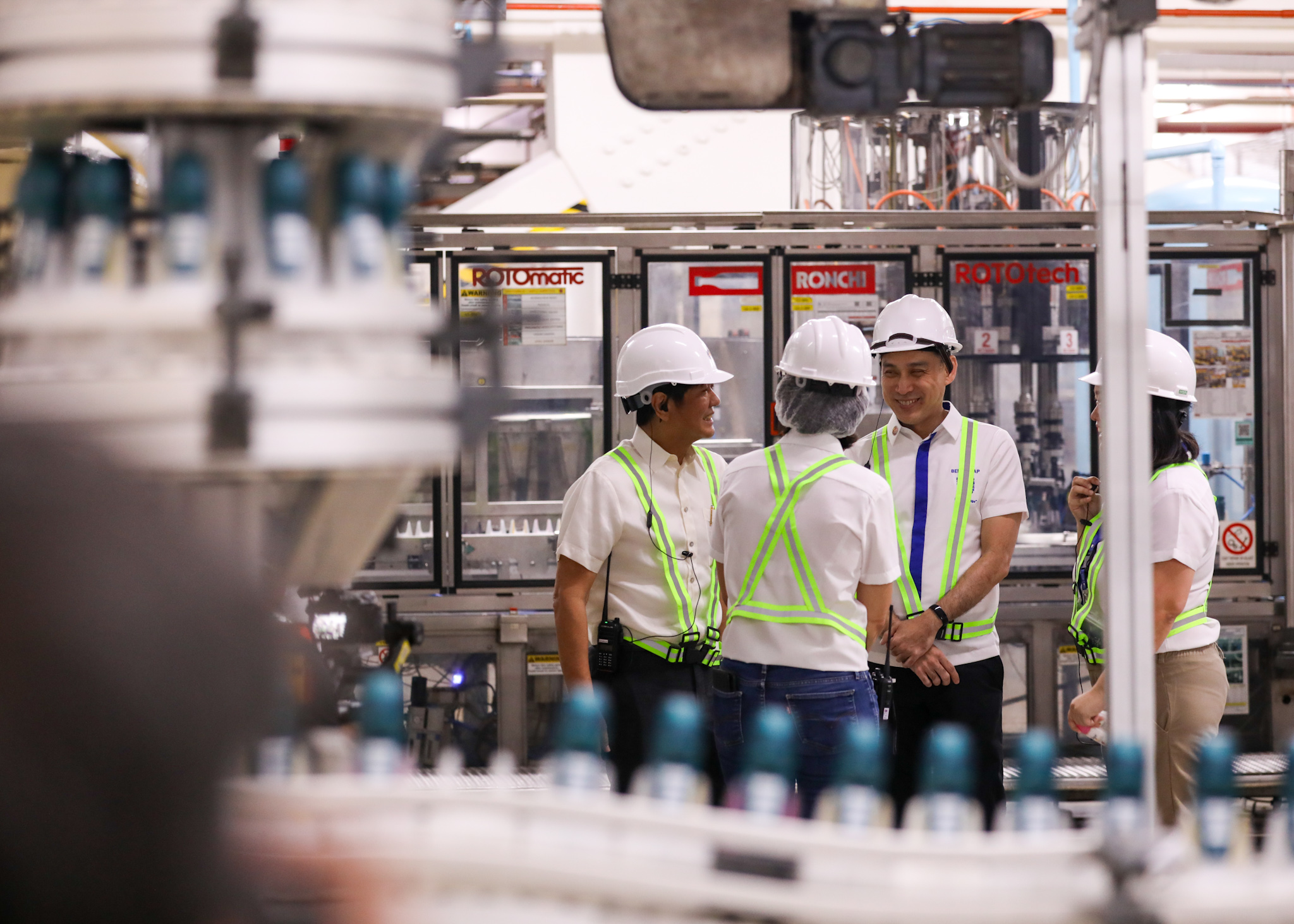 He vowed that the government would continue to undertake several initiatives to make the country's manufacturing industry "better in every way."
"We have undertaken strategic initiatives to further encourage investments by establishing green lanes; supporting ecozones; and operationalizing game-changing policy reforms, such as the amendments to the Public Service Act, Foreign Investments Act, and the Retail Trade Liberalization Act," Marcos said.
"But our efforts to transform the economy do not end here. We have many more initiatives and even more projects in the pipeline aimed at cementing the Philippines' position as a leader in smart and sustainability-driven manufacturing in Southeast Asia and in the world," he added.
Unilever's new BWPC facility will house the production of its daily beauty and hygiene needs such as shampoo, hair conditioners, deodorants and face creams.
The establishment of the manufacturing plant is among the pledges the country received during Marcos' attendance to the Association of Southeast Asian Nations-European Union Summit in Brussels, Belgium in December last year.
It is an expansion project of Unilever that will use fourth industrial revolution technology, automating and digitizing its local operations to increase the production of its personal care products and meet the growing domestic and export demands.
Unilever operations in the Philippines is the 13th largest amongst its network of operating sites around the world. It has retained over 90 percent of its total manufacturing base in the Philippines and even exports Philippine-made products to multiple countries globally. (PNA)