By Zaldy De Layola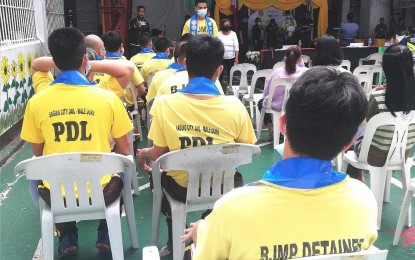 MANILA – The bloodless war against illegal drugs of President Ferdinand R. Marcos Jr.'s administration will "negate" the attention and condemnation of international watchdog groups.
Surigao del Norte Rep. Ace Barbers on Sunday said the government's method is also gaining the full cooperation of the public in the apprehension and rehabilitation of drug users and eventually, in the arrest of suspected drug lords.
"It's a bloodless war. It shows that we can slay the dragon that is the drug menace without lives lost," Barbers, chair of the House Committee on Dangerous Drugs, said in a statement on Sunday.
Barbers said Marcos' approach is an effective strategy that has gained the trust and support of the public in fighting illegal drugs in the country.
He said more relatives of dependents have shared vital information with law enforcers that resulted in successful apprehension and subsequent rehabilitation of drug users.
"Violence, if it can be avoided by our law enforcers in the pursuit of suspects, can result in less anger, resentment, desire for vengeance from our people and will likewise negate attention and condemnation from international watchdog groups," he added.
Barbers urged law enforcement agencies to continue doing their jobs, keeping in mind that the administration's campaign against illegal drugs has to remain on a peaceful and non-violent path.
He asked local government officials and barangay officers to be vigilant against the spread and use of illicit substances.
"It is important that they participate actively in President BBM's anti-drug war. They, together with officials of airports, sea ports and free port zones, are our first line of defense in this campaign," he said. (PNA)