By Raymond Carl Dela Cruz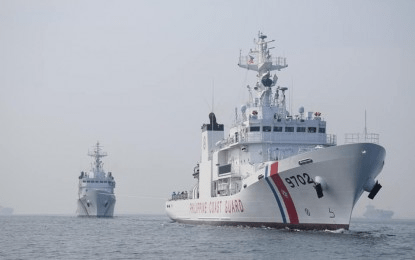 MANILA – The Philippine Coast Guard (PCG) on Tuesday thanked senators for the PHP1.3 billion budget increase for Fiscal Year 2024, bringing its total budget next year to PHP27 billion.
In a statement, PCG spokesperson, Rear Admiral Armando Balilo, said the budget increase would "significantly augment" PCG operations not only in the West Philippine Sea (WPS) but also its security operations in the southern Philippines and Benham Rise in the country's eastern seaboard.
"We thank the Senate for supporting the PCG in performing our mandates and pursuing our modernization projects," Balilo said.
The increase, he said, would boost the PCG's "capability development and daily operations."
"We thank our fellow Filipinos for their trust and confidence in the organization. Rest assured that we will manage every single centavo entrusted to us in accordance with existing auditing rules and regulations," he said.
On Monday, Senator Grace Poe announced the approval of additional funds allocated for the PCG's vessel operations and maintenance activities during the Department of Transportation's plenary debate for its fiscal year 2024 budget.
Poe noted that the increase in budget was given due to the situation in the WPS.
Senate President Juan Miguel Zubiri concluded the plenary debate by highlighting the approved budget increase for the PCG and the Senate's "full support and confidence" for the PCG and its ability to protect the country's territory and sovereign rights. (PNA)