By Jean Malanum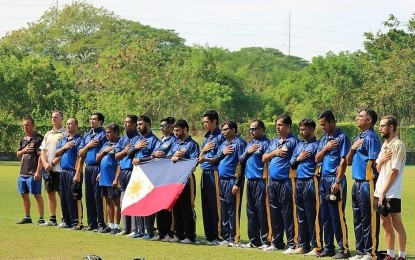 MANILA – The Philippine Cricket Association, Inc. (PCA) will showcase the growth of the sport as 30 athletes will debut in the 32nd Southeast Asian Games (SEAG) slated May 5 to 17 in Cambodia.
The men's team is composed of captain Daniel Tolosa Smith, Henry Yamsuan Tyler, Jean-Miguel Catapang Podosky, Jonathan Gabila Hill, Josef Abayata Doctora, Richard Etang, Neil Abrea Smith, Jordan Alegre, Grant Varona Russ, Kepler Ang Lukies, Ryan Frederick Hutton, Jan Haider Kiani, Amanpreet Figuerra Sirah, Hernie Pajarilla Isorena and Robert David Mitchell.
The women's line-up has Josie Treyes Arimas (T20 captain), Jennifer Olmillo Alumbro (six-a-side captain), Simranjeet Figuerra Sirah (T10 captain), JK Andreano, Romela Bautista Osabel, Alex Bobbi Yerro Smith, Riza Dacutan Penalba, Lolita Angeles Olagiuer, Jonna Salmorin Eguid, April Escarlan Saquilon, Johannah Hulipas, Joelle Fuentebella Galapin, Catherine Liza Bagaoisan, Shanilyn Quebral Asis and Ma. Luz Barcelona Mandia.
PCA chief executive officer Faisal Khan will head the delegation that will leave for Cambodia on April 27.
Also joining the trip are Evan McCall (women's team coach), Robert Hutchings (men's team official) and Animesh Kulkarni (women's team manager).
Competitions in T50/T10 (May 2-11) and T20 and Sixes (May 12-16) will be held at AZ Group Cricket Oval in Phnom Penh.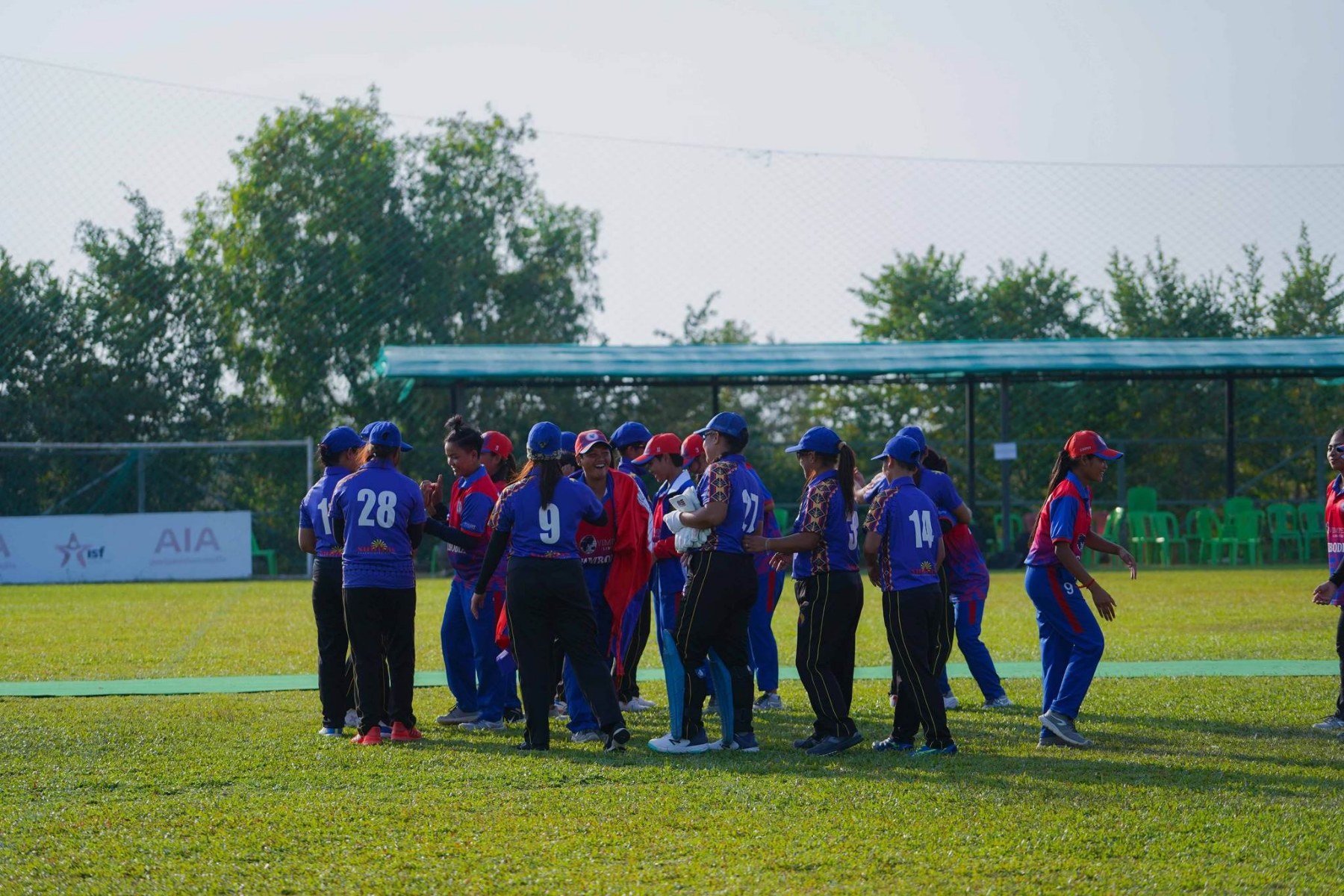 "The Philippines will be looking to put their best foot forward against our international neighbors and showcase the growth of Filipino cricket alongside contending for medals in both categories," Khan said in an interview on Monday.
He said the players have been training diligently for their debut in the biennial meet.
"All our training and programs are based in Dasmariñas, Cavite. Our cricket facilities and ground are located at Emilio Aguinaldo College campus," said Khan, an immigrant from Pakistan and who has been working for the development of cricket in the Philippines for the last 35 years.
He noted that both teams achieved their highest international rankings, with the men's team at No. 42 and the women's team at No. 54.
The PCA was formed in 1999. It has been a member of the International Cricket Council (ICC) since 2003.
The first Philippine team, then skippered by Khan, took part in the ICC East Asia Pacific regional tournament in Samoa in 2011.
Last year, the national team joined the ICC Men's T20 World Cup Qualifier A in Oman.
Khan has observed the growing interest in cricket in a country where basketball is the most popular sport.
"Promoting cricket in the Philippines has been an uphill battle for us but with all the hard work, volunteer's contribution and proper management, we have been improving and growing year after year," said Khan.
"We have a grassroots program, which is called Junior Development Program, that includes free coaching, equipment and training for age groups 12 to 17 years old through school clinics, junior leagues, barangay clinics etc. We also have an Under-19 program that is aimed to create a U-19 team that can represent the Philippines at international level," he added.
After the Cambodia SEA Games, the men's team will see action at the T20 World Cup qualifiers to be hosted by Papua New Guinea in July.
"We are also in discussion with some other nations for bilateral tournaments for women's and men's teams. Our domestic leagues will continue throughout the year," Khan said. (PNA)