By Ma. Teresa Montemayor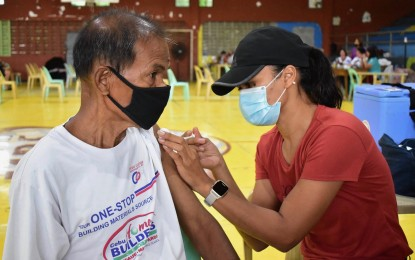 MANILA – The country's daily average of new coronavirus disease 2019 (Covid-19) cases increased by 32 percent from April 17 to 23, the Department of Health (DOH) reported Monday.
The agency posted 450 daily infections from 341 recorded between April 10 to 16.
Additionally, there were 3,148 new cases and five verified deaths in the recent week.
The tally of severe and critical infections went down to 345 from the previous 356 during the same week,
Only 13.7 percent or 275 out of the 2,010 intensive care unit (ICU) beds are in use, while 17.4 percent or 2,980 of 17,152 non-ICU beds are utilized.
At least 78,443,972 or 100.4 percent of the country's target population (78,100,578) have been vaccinated against Covid-19, including 82.16 percent of 8,721,357 senior citizens, as of March 19.
A total of 23,811,248 have received booster shots out of the fully vaccinated population.
To date, the country has logged over 4.08 million coronavirus cases and more than 66,439 deaths. (PNA)