By Ruth Abbey Gita-Carlos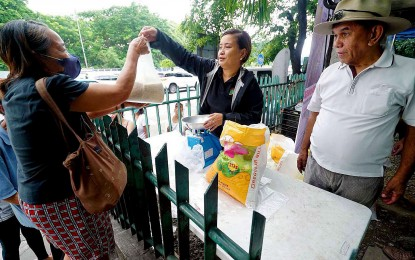 MANILA — The Philippines may soon enjoy a decrease in the prices of rice, as the government starts negotiations with Vietnam and India.
In a statement issued Friday, Department of Agriculture (DA) Senior Undersecretary Domingo Panganiban noted that Vietnamese exporters have given private traders lower price quotations of USD30 to USD40.
The price quotation, Panganiban said, is lower than what was quoted in the previous meeting held at Malacañan Palace in Manila.
Panganiban said the DA is also working with the government of India to allow imports "on humanitarian grounds."
"This will hopefully pave the way for the country to get better terms for the additional 300,000 to 500,000MT (metric tons) rice importation for this year," he said.
"This will help lower prices as it will further beef up our national inventory which, even without importation, is good to last for 52 to 57 days by end of 2023," Panganiban added.
Following his meeting with key rice industry players at Malacañan on Tuesday, Marcos assured the public that the country's rice stockpile could last even after the El Niño phenomenon next year.
Marcos, who concurrently serves as head of the DA, has vowed to undertake more government-to-government engagements with its foreign partners to provide immediate attention to the country's pressing concerns in the rice industry.
DA Undersecretary Merceditas Sombillo earlier said the projected ending stock for 2023 is 1.96 million metric tons (MMT), enough to last for 52 days.
Sombillo added that the Philippine Statistics Authority's ending stock projection presents an even better scenario as it is expected to be 2.12 MMT, which would last for 57 days. (PNA)