By Kris Crismundo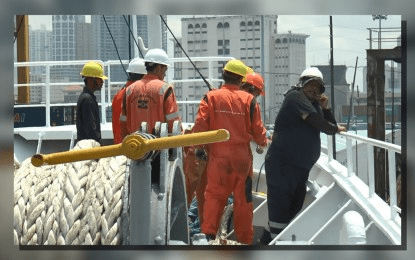 MANILA – With the growing interest in building offshore wind farms in the country, an industry expert said Filipino seafarers could fill the demand for skilled workers in these projects as they are the "natural fit" for the job.
Filipino seafarers could explore opportunities in the upcoming offshore wind energy projects but they also need upskilling to meet the job requirements, Wind Energy Developers Association of the Philippines, Inc. president Jose Ildebrando Ambrosio said in an interview on Tuesday on the sidelines of the recent Wind Energy Forum of the Nordic Chamber of Commerce of the Philippines in Quezon City.
"It's basic that they are able to navigate on water, and then the culture of seafarers is to ensure the safety of the cargo. It's culturally and professionally a natural fit for this kind of job. It's just they need to learn more specific work skills specific to the industry," Ambrosio said.
He added that the installation of blades is one of the basic skills that need to be learned by those who would like to work in offshore wind farms.
According to the Department of Energy, it has awarded 79 offshore wind contracts with a potential capacity of 61.93 gigawatts (GW).
Ambrosio noted that the Global Wind Energy Council projects the installation of offshore wind farms at 500 megawatts by 2029 and 15GW by 2040.
"Talent requirement will ramp up quickly after the first installations from approximately 280 people to 2,800, and growing by an average of 600 people a year to 9,800 in 2040," he added.
He said starting in 2026, there is a need for highly skilled workers in project planning and procurement, manufacturing, transport and supply chain, construction, installation, interconnection, and operation and maintenance. (PNA)