By Joyce Ann L. Rocamora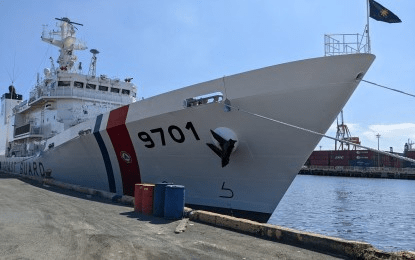 MANILA – Japan and the Philippines signed an exchange of note for a 1.1 billion Japanese yen or approximately PHP433 million to help the Philippine Coast Guard (PCG) procure a state-of-the-art satellite data communication system.
The Japanese Embassy in Manila said the grant aims to help the PCG improve its maritime law enforcement capabilities and maritime domain awareness, which will contribute to the country's economic and social development, strengthening cooperation in the Sulu-Celebes Sea and its surrounding areas, as well as realizing the "Free and Open Indo-Pacific."
The exchange of note was signed between Japanese Ambassador Kazuhiko Koshikawa and Foreign Affairs Secretary Enrique Manalo at the Department of Foreign Affairs on Aug. 8.
With this system, Koshikawa said the PCG will be able to ensure smooth communications between its 10 44-meter and two 97-meter vessels and the PCG headquarters "inclusive of free communication charges for 10 years".
"[B]eing an archipelago also, Japan understands the importance of vigilance in maritime security," Koshikawa said.
"In light of the situations in the South China Sea, this is a very timely cooperation that will enable the decision makers of the Philippine government here in Manila to grasp in real time the situation off shore. Moreover, this will be extremely effective in terms of crisis management and response," he added. (PNA)