CEBU, November 2, 2010 (AFP) – A Philippine village watchman shot dead an actor he mistook for a real gunman, police said on Tuesday.
Kirk Abella was playing an armed masked man and was carrying a toy gun on the back of a motorcycle when he was shot in the back in the port city of Cebu on Saturday, said Alex Rellado, the district police chief.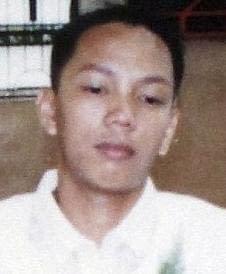 Eddie Cuizon, a member of district security force which backs up local police, surrendered after realizing his mistake, Rellado added.
"He saw two people riding a motorcycle. He approached them but the actors did not notice him, maybe because they were focused on the director," said Rellado.
Cuizon was not authorized to carry a gun and could face charges, he added.
British director Allan Lyddiard has suspended filming of the documentary about vigilante killings in the Philippines, Rellado said.
Cebu authorities were informed that it was being filmed and had even assigned policemen to guard the production, he added.