By Cecil Morella
MANILA, December 6, 2010 (AFP) – Inside a brightly painted red and green building in the Philippines' financial hub work is more like play for a young team making funky electronic games.
Niel Dagondon may be the boss, but the 30-year-old is living out his boyhood dream running a company that creates games for iPods and iPads, smartphones and websites such as Facebook, as well as game consoles and personal computers.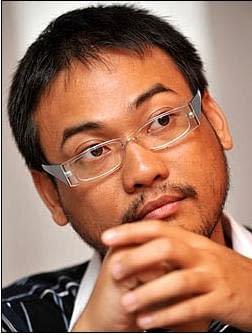 "I've always wanted to make computer games for a living," Dagondon told AFP in his office that looks more like a children's play center.
Yet in his playpen, Anino Games, designs and tests game concepts using some of the most expensive three-dimensional graphics software in the business and is packed with brilliant young minds.
Anino, the Filipino word for "shadow", has been crafting games since 2003 for many of the world's biggest entertainment firms such as Walt Disney, Namco, Atari, and Electronic Arts.
The company is growing up fast and has 45 developers with an average age of only 25 — a team weaned on all-night computer combat games such as "Counterstrike", "Warcraft" and "Ragnarok".
Anino's roots can be traced back to 2001, when Dagondon was a 21-year-old college student trying to turn a game project from his computer science studies into a commercial product.
Dagondon eventually burned through about five million pesos (115,000 dollars) of his own money over the next two years as he and seven developers brought the first-ever Philippine-made commercial game to hit the market.
He said the product, a role-playing game set in 16th century Philippines when Spanish colonizers first arrived, was not a major success but it crucially gave his small team experience and contacts to sell internationally.
The company releases an average of one game every month and teams are at work on up to five projects at a time.
A project can take between four and 10 months to complete.
One recent game was adapted from the Hollywood animation film "Despicable Me" for Apple's iPhones, iPads and iPods.
The company also created the popular "Turbo Subs" game and "Mystery of Cleopatra" puzzle for personal computers.
Dagondon said his company's success internationally had a lot to do with the fact that his game makers have grown up absorbed in US pop culture.
"The biggest factor that we have is our cultural affinity with most of the markets that we are in," said the father-of-three.
"Fifty percent of the market is North America, and we watch the same TV shows, the same movies. If they want a game about hamburgers, about cowboys, it's something we would know, but not a Chinese would know."
Dagondon said the games market has exploded in the past three years as graphics dramatically improved, and females have also started playing — and now make up 45 percent of the market.
"My daughter plays iPhone games and people as old as my aunt, who is in her 60s, also plays," he said.
But while Anino Games is growing quickly, it remains a small-time operation in some ways.
Dagondon — an endurance sports nut who regularly climbs mountains and competes in triathlons — is the company's one-man roadshow, attending international conferences and meeting prospective clients.
His wife, Nicole, is the finance, administrative and human resources director.
The company's expansion plans are also somewhat restricted by the fact that game development requires big capital.
Some of the software used in the business costs more than 5,000 dollars per desktop. The types of games the company specializes in require budgets of 50-200,000 dollars.
But finding investors is an acute problem in the impoverished Philippines, where Dagondon reckons venture capitalists could be counted with the fingers on one hand.
And while there are now about 30 game development companies in the Philippines, Dagondon said the country suffers from a lack of imagination and innovation.
If one person decided to start a spa, an Internet cafe or a bakery, the entire block would soon be overrun with them, causing most of them to fail, he said.
"If a lot more people innovate and are successful then access to capital will improve," he said.
Yet Dagondon is optimistic about the future for his company and other game makers in the Philippines.
"It's still minute, but the growth is there and the potential is there," he said of the local industry.
Eventually, Dagondon hopes his company will become big enough to be able to produce games for itself and not just for third party publishers.
"We just want to do great games, and hopefully some of the games we will make will eventually hit blockbuster status," he said.