MANILA, December 21, 2010 (AFP) – Philippine President Benigno Aquino on Tuesday cut the number of paid holidays next year amid complaints from foreign business groups unhappy over mounting overtime pay.
"The point, number one, is to pay the proper respects, and number two it reduces disruptions on the economy," he told reporters after decreeing that only 16 public holidays should be observed next year, down from 21 this year.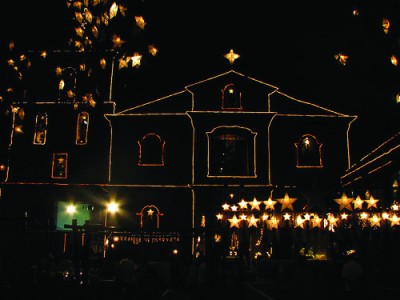 He said the Philippines tended to go off work even when it was not observing religious holidays or the death anniversaries of heroes, such as when a regular working Friday or Monday is sandwiched between a holiday and the weekend.
Seven foreign chambers of commerce issued a report earlier last week that concluded too many holidays were forcing many potential investors to avoid the country while raising costs for employers by tens of millions of dollars.
Filipino workers had 21 public holidays this year, compared with nine in Vietnam, 11 in Singapore and 12 in Taiwan, said the study.
The business groups also took issue with the fickle and unpredictable nature of the holiday declarations, which they noted were sometimes made on very short notice, disrupting work schedules and increasing corporate costs.
Under the law, employees who are required to report to work on legal holidays must be paid double, while the rest will be paid while staying at home and producing nothing for their employers.
Aquino denied Tuesday that he had given in to the business lobby, insisting he was given three options by his advisers on how to deal with the country's many holidays.
"I chose the one that didn't disrupt our people's ability to make a living for themselves," he said.